Press Release
28. September 2017
Arvato Systems presents smart IT transformation & multi-cloud management at the book fair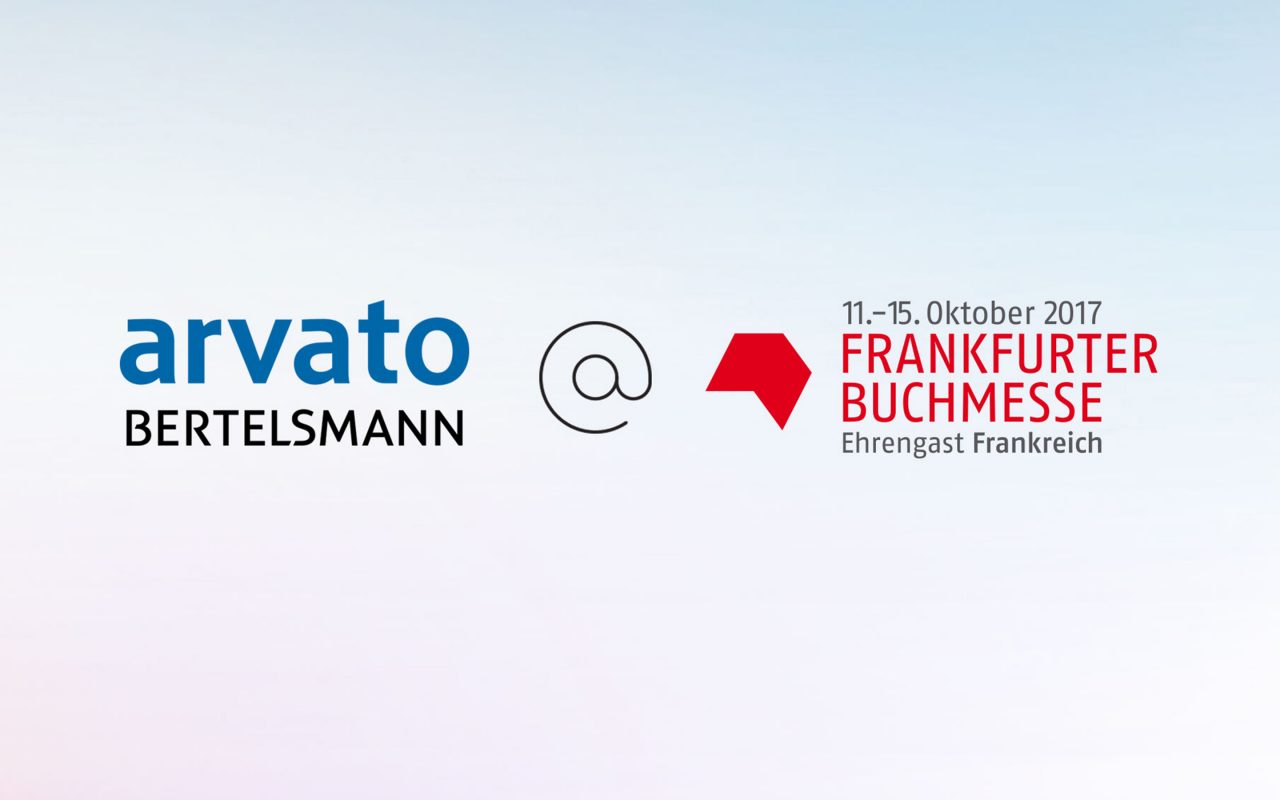 Step by step into the Cloud
The central topic of the fair appearance is the smart approach into the private cloud for publishers combined with the offer of multi-cloud management.
Arvato Systems together with manufacturer Virtusales in Frankfurt, Hall 4.0 Booth F10.
(Arvato Systems) Gütersloh – Arvato Systems, together with its sister company Arvato Media and the Bertelsmann Publishing Group, will participate in the Frankfurt Book Fair this year from October 11-15 (Hall 4, Booth F10). The focus will be the topic of multi-cloud management: with its "SmartShift" approach, Arvato Systems provides customers with an IT transformation pathway to the Arvato Systems Media Cloud, the private cloud owned by Arvato Systems. As a digital marketing specialist, Arvato Systems will also offer advice on the topics of customer experience management, online marketing, and intuitive websites at the fair.
SmartShift: A smooth transition into the Cloud
With Media Cloud, the IT service provider from Gütersloh offers its customers a private cloud. For the associated IT transformation to multimodal IT environments and multi-cloud scenarios, Arvato Systems uses the "SmartShift" approach: the customer can migrate, store, and use his data, applications, and systems from the cloud on a self-service basis. "This step-by-step approach ensures the smart path into a modern data center landscape," says Sören Hühold, Head of IT Transformation and Cloud Services at Arvato Systems. "The systems continue to communicate with each other during the transition. Users basically don't even notice the move," adds Olaf Flöthmann, Director of Publishing & Print. In further steps, Arvato Systems transforms the existing systems in collaboration with the customer and offers comprehensive support. During this process, customers benefit from the many years of expertise of the IT service provider. Using a standardized approach, IT processes for applications and systems are individually optimized through this extensive consulting service for the modernization and adaptation of existing IT.
Ongoing cooperation with Virtusales
Virtusales will also be represented with Arvato at the shared booth at the book fair. Arvato Systems, formerly a distributor for the British publishing software provider, has now become system integrator for Virtusales and supports companies not only in implementing solutions but also through help desk and pre-sales services.
About Arvato Systems
As a global IT specialist, Arvato Systems supports well-known companies in the Digital Transformation. More than 3,000 employees in over 25 locations worldwide stand for high technical understanding, industry knowledge, and a clear focus on customer needs. As a team, we develop innovative IT solutions, bring our customers into the cloud, integrate digital processes, and take on the operation and support of IT systems. In combination with Arvato, a Bertelsmann Group company, we are also able to develop complete value-added chains. We build personal business relationships with a focus on partnership with our clients. This allows us to achieve sustainable success together. arvato-systems.com