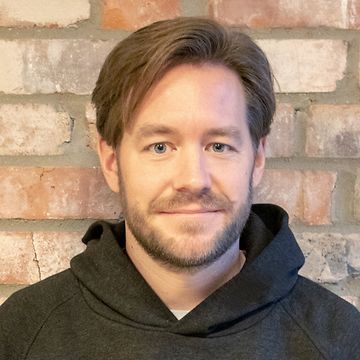 YOUR CONTACT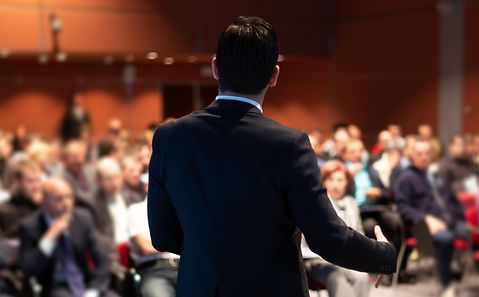 Arvato Systems Alive: Take Your Events to a New Level
Register now for non-binding product demo
Arvato Systems Alive Product Demo
Book your non-binding live demo with our specialists now - we'll get back to you!
Hybrid Event Platform: For Events That Inspire All Participants
Hybrid events enrich face-to-face events with virtual experiences, creating immersive experiences for all attendees - no matter where they are. By harnessing the power of 4K-quality live streaming, interactive product presentations, virtual showrooms, segregated meeting rooms, live polls, and accompanying workshops, companies can allow all attendees - on-site or in front of a screen - to interact and participate equally in the event.
The hybrid event platform Arvato Systems Alive offers you these options and many more. It is the ideal tool for keeping your customer relationships alive at all times: Generate attention and excitement by informing customers and prospects about planned events with targeted promotions. Engage attendees with multiple ways to interact, participate, and consume exciting content during the event. Provide on-demand content after the event and stay in touch with attendees.
Individual Live Demo with Our Specialists
Let our specialists present the event platform "Alive" to you and learn more about the various possible applications. Get an idea of the technology yourself and find out which new ideas can be implemented with "Alive".
Arvato Systems Alive: How the Hybrid Event Platform Works
With Arvato Systems Alive, you plan all event activities including accompanying marketing measures and access relevant data from third-party systems such as  ERP, CRM, CMS and PIM solutions. Using the APIs as a central hub, data from the source systems can be transferred to the hybrid event platform and vice versa. So if sales people are on-site at your event in person, they can enter leads gained directly via the hybrid event platform, which flow from there into the CRM system. Since the content remains in the respective systems, it does not need to be prepared and maintained separately. In addition, the data can also be transferred to other channels, such as the corporate website and intranet, and used as required. In this way, visitors have an inspiring user experience at all times - regardless of channel and touchpoint. The clear, intuitive user interface of Arvato Systems Alive minimizes the time needed to get used to the new system and supports efficient event planning. Last but not least, with Arvato Systems Alive you drive digitization in your organization in a secure way, because all processes comply with the data protection requirements of the GDPR.
Our Hybrid Event Platform - Your Advantages
The hallmark of inspiring events is that they help you achieve your marketing goals. Our hybrid events platform helps you deliver engaging event experiences to your customers, partners and sponsors, generating more leads, building customer loyalty and strengthening your brand. Take your events to the next level with Arvato Systems Alive.
Alive Product Demo
You want to learn how to plan and implement inspiring events with the hybrid event platform? Register here for the individual
product demo with our specialists! Learn more about the following topics:
Participant Management 
Analytics & Reporting 
Event Planning 
Lead Management 
Moderated group chat
Breakout Sessions 
Virtual sales meetings 
Virtual showroom and 3D presentation 
Security of transmitted data
The Functions of the Hybrid Event Platform
The useful functions of Arvato Systems Alive benefit you as an organizer and the participants: Plan your event much more efficiently than before and set new standards in execution and follow-up. Thanks to the technological basis, data silos are a thing of the past; instead, all event-specific information is available consistently and up-to-date on the platform for hybrid events. 
Participants can register for your event quickly and conveniently. During the event, you will impress them with excitingly presented content, and interactive networking options will create an impressive event experience. This is how you convince prospective customers of your services and bind loyal existing customers even more strongly to your company.
Plan events in phases
Phase event planning to create excitement and give yourself enough breathing room for detailed planning and any updates. Two months before the event, post the event title, date, and registration options on the event website; one month before, provide information about the agenda and speakers.
Keeping participants up-to-date
Thanks to automatically sent reminders and newsletters, registered participants are always informed about the current status of preparations and any changes. Stay in touch with your participants and increase the excitement thanks to the integrated email marketing feature.
Designing a legally secure registration process
The participant management function makes it possible: Interested parties can register in compliance with the law via double-opt-in and use the password self-service for this purpose. Thanks to the linked CRM and authentication systems, attendee management is particularly convenient: Contacts entered in the CRM tool are automatically recognized via centrally stored customer IDs, and users can log in at various touchpoints via single sign-on - both as attendees of an event and in the customer or service portal.
Connecting worlds with video streaming
Via the scalable, cloud-based hybrid event platform, it is possible to stream both local and international events with optimized bandwidth (ABR streaming). Multiple live streams can take place simultaneously: in top quality, on high-resolution 4K screens and smartphones. After the event (on-demand phase), participants and other interested parties can watch the recorded presentations and live sessions.
Enable interaction and networking
The hybrid event platform offers you a variety of ways to communicate with your participants and create valuable, new connections: Give them the opportunity to exchange ideas and clarify their questions with each other in different languages during a moderated group chat. Before, during, or after the event, your attendees can schedule a sales appointment and meet virtually in a private meeting room. You can set up breakout sessions for accompanying workshops, for example, or simply for individual groups to exchange ideas.
Offer virtual showroom and 3D presentations
Present complex products, such as machines, in a virtual showroom and provide relevant information: from technical data and existing documents to suitable use cases, related products, and linked training content. In the 3D view, users can view your products from different angles and even zoom in.
Set up media library for the experience on demand
With exciting content, such as presentations, workshop or lecture recordings, and other audio-visual content, you can even reach customers and prospects who may have missed your event. Would you like to set up a paid learning platform? Arvato Systems Alive can help you with that, too.
Professionalize lead management
Thanks to the integration of the hybrid event platform with the CRM system, you benefit from features such as match making during event follow-up and automatically assign a lead to the appropriate sales representative. This greatly increases the quality and efficiency of your lead management process.
Integrate tracking and analytics
Various KPIs are available to measure the success of an event, such as users registered on the platform, visitors registered for an event, number of participants in an event, geographic origin of participants, average viewing time of a livestream, and many more. This is based on DSGVO-compliant tracking. The generated information flows into the connected CRM system.
Planning & marketing
Implementation
Follow-up, tracking & analysis
On demand content
Invite your desired group of participants and start promoting your event in the chosen channels. You define when the registration process begins for your attendees. Features like phased scheduling, integrated email marketing, and attendee management help you get the job done.
Arvato Systems Alive helps you run your event professionally and securely. Because you have pre-planned just about everything on the hybrid event platform. Sure, interaction with and between participants tends to be spontaneous. Still, thanks to sophisticated chat and networking features, they are equipped for all types of communication - be it guided group chats, intuitive breakout sessions, or 1:1 meetings. Leverage the broad feature set of the hybrid event platform for your event and host events that will be unparalleled experiences for your attendees.
With the Match Making and Lead Management functions, you can process newly acquired leads, in some cases, fully automatically. To improve customer and brand loyalty, it makes sense to play out exciting content, such as video recordings, in a targeted manner in all relevant channels. Measure the success of your event using the tracking and analytics functions and automatically transfer relevant data to your CRM system to make the next event and accompanying marketing campaigns even more targeted. Arvato Systems Alive guarantees efficient follow-up of your event and a DSGVO-compliant gain of data.
The Hybrid Event Platform's powerful media library closes the gaps between events. Valuable on-demand content such as video recordings or paid workshop offerings inspire customers and stakeholders throughout the year and allow you to complete new revenue opportunities. Of course, you can deliver content at touchpoints relevant to your target audiences.
In the Product Demo of Alive You Will Experience
how to use the hybrid event platform to plan the entire customer journey from announcement to recording individual sessions,prepare a live event in just a few steps,
how to profitably follow up on events, and
how other customers use Arvato Systems Alive.
Fit for the Future with Arvato Systems Alive
The trend is moving toward hybrid events. By investing in the Arvato Systems Alive hybrid event platform, you are ideally equipped to organize inspiring events and further drive digitization in your organization. The hybrid event platform not only helps you manage your events much more efficiently than before and better qualify new leads. An even more significant plus is that - by extending your event into the digital space with virtual experiences - you create an even more immersive event experience among your customers, business partners, and sponsors. And not just during the event but also before and after. On-demand content such as workshops and trainings, in which prospects and customers can participate - whenever they want - strengthens brand and customer loyalty. Arvato Systems Alive thus significantly contributes to helping you organize events more efficiently and achieve your marketing and sales goals even better.