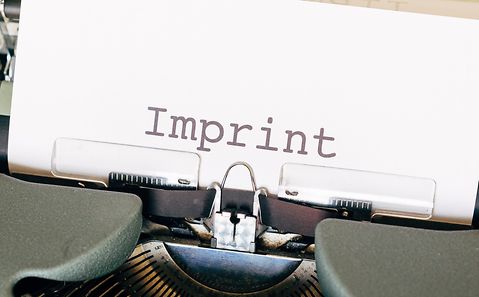 Imprint
Imprint pursuant to § 5 German Federal Code for Telemedia (TMG)
Owner of this Website
Arvato Systems GmbH
Reinhard-Mohn-Straße 18
33333 Gütersloh
Phone +49 5241 80-80 888
Fax +49 5241 80-80 666
E-Mail: info@arvato-systems.de
Internet: arvato-systems.com
VAT (sales tax) identification number:
DE 811 147 981
Registered Office: Gütersloh – District Court Gütersloh, HRB 3981

Company management:
Frank Brinkmann, Hansjörg Metzger, Ralf Westhoff
Responsible for content:
Marcus Metzner, Chief Marketing Officer

Liability:
All information contained on this website has been carefully checked. We make every effort to add to and update the available information continuously. However, we cannot guarantee that it is complete, accurate, or entirely up to date. Arvato Systems GmbH provides this information without any assurance or warranty of any kind, whether express or implied. Arvato Systems GmbH assumes no liability whatsoever for damages arising directly or indirectly from the use of this website, insofar as these damages are not based on any act of willful intent or gross negligence on the part of the Arvato Systems Group*. Our internet pages contain links to external websites. These links are purely for information purposes. We do not influence the development of the content of these linked websites. The operators of the linked pages are therefore solely responsible for their content.
Copyright:
Copyright 2018 Arvato Systems GmbH. All rights reserved. All content (texts, images, graphics, sound, video, and animation files as well as their arrangement, etc.) on the Arvato Systems GmbH website are protected by copyright and other intellectual property laws. Legal protection also applies to databases and similar facilities. The content is freely available on the Internet only for viewing by legal provisions. The contents on this site may not be reproduced, distributed, modified, or made available in any form to third parties outside the limits of the applicable copyright law without the prior written consent of Arvato Systems GmbH. Some areas of the Arvato Systems GmbH website contain images that are subject to third-party copyright. Unless indicated otherwise, all trademarks on the website are protected by trademark law.
Licensed rights:
This website uses pictures by Fotolia (https://de.fotolia.com), Adobe Stock (https://stock.adobe.com), Shutterstock (https://www.shutterstock.com/), iStockphoto, Pexels (https://www.pexels.com/) and Unsplash (https://unsplash.com/).
Social Media:
This imprint applies to the following profiles on social media:
This imprint applies to the Arvato Systems Group*
Effective: July 2021