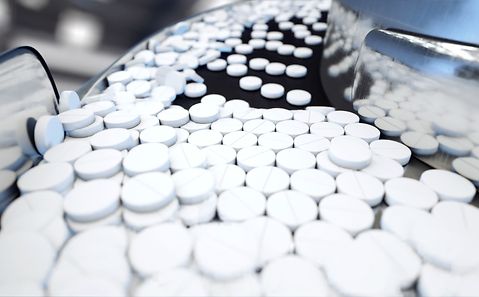 Healthcare Suite - Expertise for Pharmaceutical Wholesalers
Download the White Paper and manage the logistical challenges!
European Verification System for Pharmaceuticals
All members of the pharmaceutical supply chain are required to implement the EU's Falsified Medicines Directive from February 9, 2019 to ensure secure labeling of pharmaceutical products - also for pharma wholesaler.
Each medication must be supplied with a unique identification in the form of a 'data matrix code' printed on the packaging. In addition, packaging must include 'tamper evidence' to verify that medication has not been tampered with. The data for these medications must be available for all members of the pharmaceutical supply chain, including manufacturers, licensed pharmaceutical wholesalers, and pharmacies, to scan, process, and send to the National Medicines Verification System of each individual country. That means that all institutions and companies must adjust their processes accordingly. The time and costs involved in the transition should not be underestimated, least of all due to the high safety standards involved in the processes, not to mention the tight implementation deadline. While most manufacturers and pharmacies have already adapted to the requirements of the Falsified Medicines Directive, there is still significant uncertainty among pharmaceutical wholesalers regarding compliance with the EU FMD.
Arvato Systems Helps Wholesale License Holders to Implement FMD Regulations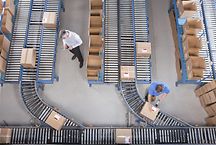 Arvato Systems is not only a leader in the digitalization of business processes in the field of logistics in general – in fact, the company was involved in designing and implementing the European Verification System for pharmaceuticals right from the beginning.
Arvato Systems built upon that expertise to develop the Healthcare Suite, a software based on platbricks the Arvato Systems Logistics Platform, which has been in use for years now. The Healthcare Suite offers users an intuitive control center from which they can monitor and control all processes involved in pharmaceutical identification centrally and in real time.
The Healthcare Suite app, which is available for all standard operating systems, can be installed on smartphones, tablets, scanner terminals, and even smartwatches, so scans can be made at any time and from any location and the data can be forwarded directly to the control center.
Harness the Expertise of Arvato Systems
You are a pharmaceutical wholesaler? Then take advantage of Arvato Systems' years of experience in the pharmaceutical industry when you implement the European Verification System for pharmaceuticals at your business. Today, around 90 percent of the serial numbers used for medication throughout the European Union are verified using the National Medicines Verification Systems (NMVS), which Arvato Systems has already implemented in 17 countries.
High flexibility
The Healthcare Suite supports all standard operating systems for mobile end devices: Windows, Apple iOS and Android
Highly scalable
Thanks to the architecture as well as a range of available apps for numerous logistics processes that can be installed at a later time
Quick implementation
An admin account for the Healthcare Suite can be activated in just a few days
White Paper 'Implementation of the Falsified Medicines Directive for Pharmaceutical Wholesalers'
Download the White Paper here
Do you want to know exactly how you can ensure that your business complies with the EU FMD? Download our White Paper 'Implementation of the Falsified Medicines Directive for Pharmaceutical Wholesalers.' There you will find detailed information about the requirements of the FMD and its implementation.
Simply complete this form!
Mandatory field
Request your custom proposal today!
Do you have questions about our solutions for pharmaceutical retailers or would you like us to write you a proposal that is customized to suit your individual needs? Then simply complete the following form and our team of experts will get back to you promptly!
Mandatory field