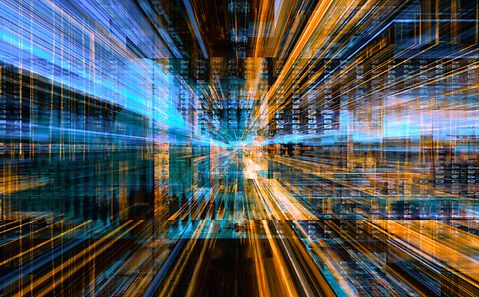 Data Management on Cloud
End-to-end portfolio for intelligent IT and business models
Digitalization has ensured that almost everyone and everything leaves behind data. And there is more every day. The variety of available data, such as product, customer, process and expiry, and employee data, provides knowledge and information that can be the decisive advantage in international competition. Companies that quickly learn to generate knowledge and information from data can already operate significantly more successfully in the market today.
Now with Data Management on Cloud
Replace obsolete technologies.
Avoid large investments in new hardware or licenses.
Provide an adequate scaling strategy for data growth in the coming years.
Modernise the company-wide data architecture and enable innovative business models.
Requirements for Modern Data Management
Companies have to adapt to data, learn how to handle data and professionalize. In addition to individual measures, data management along the value chain must be considered.
Modern Data Management Thanks to Cloud Infrastructure
The cloud is not only the proper foundation for Modern Data Management because of its fast and straightforward scaling: Cloud platforms also provide a comprehensive set of ready-made services, frameworks, and tools. The cloud enables you to upgrade your data management for the data age. We can help you with this!  
To position you successfully in the data-driven business, we look at the entire data value chain with you and offer you a comprehensive portfolio for your data-driven business - from infrastructure to individual use cases.
Your quick-start - Data Management on Cloud Starter
With our entry-level package Data Management on Cloud Starter, we implement your first concrete breakthrough to modern data management in just two steps. In an initial analysis, we understand your initial situation and evaluate a first concrete use case with you. Then we quickly implement this in a Proof of Concept (PoC). 
Competitive advantages through knowledge advantage
Agility through real-time information
Risk limitation through intelligent forecasts and predictions
Reliability and security through comprehensive governance concepts
We Are Your Partner for Data Management on Cloud
Multi-disciplinary everything from one source
Implementation strength thanks to AI Competence Cluster
Range and depth of services