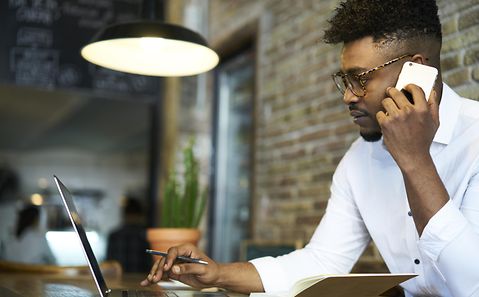 IT Outsourcing & Infrastructure Services Adapted to Your Company
How can new business models be implemented quickly?
Modern and Scalable IT Systems
Lean, cost-efficient business processes can best be implemented through a powerful, scalable IT infrastructure, which can always be adjusted to match the development of the business. You are always able to react quickly to changes in market conditions and tap into new potential. We are in the position to be able to build infrastructure according to your requirements, meeting the tightest of deadlines. And in the Cloud too, of course, following your preferred deployment model – private, public, or hybrid. Your data and applications are protected using the latest security solutions, and our data centers are certified to international standards. 
Creating infrastructure services that work together makes it possible to implement complex business application services and integrate them into business processes. Infrastructure services are important components of system integration.
Business Consulting
We apply our IT integration know-how to your needs.
Service Desk
We process your service enquiries competently and in line with your needs.
IT-Security
We secure your processes in conformity with the law and protect you from unauthorized access.
Business Application
We interlink established infrastructure services and integrate them into business processes.
Workplace
We prepare reliable IT-supported workplaces and administer them centrally.
Communication
We create the right conditions for efficient collaboration and targeted communications.
Platform
We build the appropriate IT platforms for smooth, high-performance operation of your applications.
Computing
We offer solid, powerful and proven IT-based services.
Networking
We provide fast and secure data connections for your IT systems.
Arvato Systems' Data Centers - Service-oriented & Strong in Support