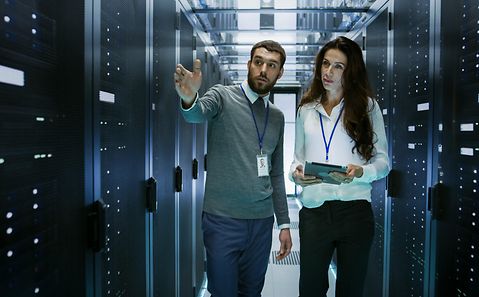 Arvato Systems Is Google Cloud Premier Partner
Secure, flexible, stable and scalable public cloud services with Google Cloud
With Google Cloud Platform We Offer Public Cloud Solutions for the Digital Business
Everyone knows and uses Google services such as Google Search, Google Maps, Gmail, or YouTube, which Google develops, hosts, and operates in its own Google Cloud. The networks, systems, and solutions set up for this purpose are offered by Google in the enterprise environment as Google Cloud.
Arvato Systems is a Google Premier partner. Within the partnership, certified Google Cloud experts would be happy to advise you on the integration of cloud services, the intelligent digital transformation of your business, or the migration of your systems to the cloud, e.g., SAP on Cloud. GCP offers agile infrastructures (IaaS), valuable developer tools (PaaS), software from the cloud (SaaS), and access to innovative solutions in the areas of AI, machine learning, or analytics.
How to Benefit from the Google Cloud
Security
GCP provides the same IT security infrastructure, integrated protection, and global network that Google uses to protect your data, identities, applications, and devices.
Performance
Google owns and operates one of the largest backbone networks in the world to connect their data centers. When your traffic is on Google's network, it's no longer transmitted over the public Internet.
Flexibility and Scalability
Google has sovereignty over its data centers and networks, enabling it to respond extremely quickly to new demands.
Dependability
Google is very experienced in hosting and running cloud applications like Google Search, Gmail, or YouTube. The Google Cloud has an SLA with 99.95% availability.
Innovation
In addition to hosting and operations, Google offers integrated and combinable AI products and pre-built AI solutions such as Contact Center AI, Document Understanding AI, Cloud Talent Solution, or Recommendation AI in its cloud.
Low Costs, Less Effort
The billing at Google is based on the "pay as you go" principle, i.e. you only pay for the actual use and have 100% transparency through cloud billing. In addition, there are numerous discount possibilities so that large savings result in numerous computer workloads.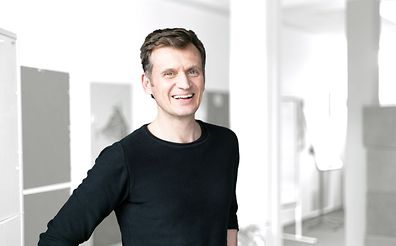 The partnership enables us to make use of the advantages of the powerful infrastructure and scalability of the Google Cloud within our multi cloud strategy as well as the expertise of Google in fields such as artificial intelligence. In combination with our know-how and experience in the fields of transformation and migration, we can offer the customer attractive end-to-end services.
Arvato Systems is Google Cloud Premier Partner

As a Google Cloud Premier Partner, Arvato Systems offers secure, flexible and scalable Google Public Cloud Services for digital business.
As an experienced service provider, we operate and manage your systems - from classic infrastructure to cloud-native developments. Our service management is based on smart automation and ITIL-based monitoring solutions.
We also offer comprehensive and long-standing cloud expertise. Our DevOps teams develop and operate cloud-native applications with innovative technologies and Google Cloud Platform services. With our business intelligence and AI specialists, we work with you to implement data warehouse scenarios in BigQuery, identify your individual AI potentials with you and are your partner from the AI strategy and roadmap to the implementation of both smart AI and machine learning applications as well as real-time decision systems.
Frequently Asked Questions About Google Cloud