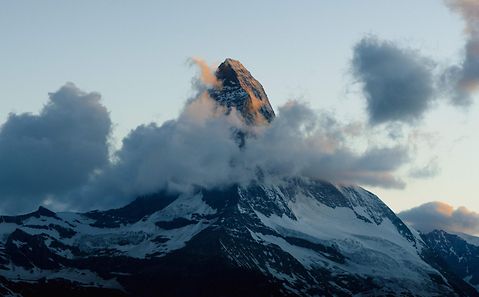 Cloud Foundation
Lay the foundation for a secure, flexible, and scalable IT landscape in the cloud
Cloud Foundation
In an ever-evolving digital world, the cloud is becoming an increasingly popular solution for businesses. The cloud offers flexibility, scalability and cost savings. But before an organization can migrate to the cloud, it's critical to create a solid cloud foundation. 
With the Cloud Foundation, you lay the foundation for automated and secure operation of applications in the cloud. It enables you to quickly and easily scale an enterprise-wide cloud infrastructure based on best practice approaches.
What Is a Cloud Foundation?
A Cloud Foundation is the foundation for a successful implementation of cloud technologies. It comprises the basic components, resources and processes required to build a secure, scalable and efficient cloud environment. A cloud foundation is the starting point for cloud service delivery and enables organizations to drive their digital transformations.
Cloud Foundation - Benefit from the Advantages of the Cloud
Reduction of operating expenses
Create standards in operation, for example, through policies or the use of Infrastructure as Code (IaC), taking into account the highest possible degree of automation, e.g., patch management, backup, on-& offline times, etc.
Accelerating the cloud transformation
Implement a cost-efficient and fast IT scaling approach and benefit from predefined and ready-made IaC modules.
Reduction of shadow IT
Enable establishing an enterprise-wide governance structure, including policies, and seamless integration of other cloud services, including cross-hyperscaler services.
Increase flexibility
Increase your scalability and benefit from a system available on demand. Optimize your cost structures by changing from CAPEX to OPEX (PAYG). Flexibly choose your operating model from complete- and co-managed according to your know-how and resource availability.
Security & compliance by design
Benefit from Arvato Systems' best practices from past projects and the experience and know-how of hyperscalers. Ensure company-wide fulfillment of compliance requirements, for example, through traceability in IaC.
Scale the Cloud Sustainably and with Value across the Enterprise with Cloud Foundation
Many companies and business units have looked into cloud IT and created initial facts regarding cloud infrastructure in recent years. On the one hand, this has enabled experience to be gained quickly and pragmatically. Still, on the other hand, it has often resulted in cloud IT growing up in the shadow of corporate IT, which only sometimes meets corporate requirements. Now the trial and error phase in terms of managed cloud is over. Enterprises want to deploy cloud IT in a sustainable and value-driven way that meets business objectives. It should meet the security and governance requirements of the business, run reliably and be able to scale across the enterprise.
Cloud Foundation - Our Best Practice Approach Consisting of Four Performance Elements
By building a Cloud Foundation, Arvato Systems offers both companies already running workloads in the cloud and newcomers the proper foundation for scaling and securing enterprise cloud IT. This is done across multiple design domains, single, hybrid or multi-cloud. Arvato Systems delivers a cloud foundation based on best practices and constantly evolving in line with the cloud adoption frameworks of hyperscalers, comprising the service elements Monitoring & Management, Identity & Access, Network & Connectivity, Security & Governance. All components of the Cloud Foundation are developed as Infrastructure as Code to ensure rapid value creation, industry-standard product development, quality, and security.
Cloud Foundation - Our Performance Elements
The Cloud Foundation centrally regulates the framework parameters necessary for secure and efficient scaling of cloud IT according to best practices and customer needs. To this end, four performance elements are considered, in which setting decisions are made on fundamental parameters. On this basis, the solution architecture is configured and set up organizationally and technically.
Monitoring & Management
Identity & Access
Network & Connectivity
Security & Governance
Hierarchical management structure
Managed Policies
Patch Management
Backup
Monitoring
Logging
Central Activity Logging
Auto start/stop
RBAC Model
AD Integration
Access rights for cloud management
Multi-factor authentication
Firewall
DNS
Network, VPN, or physical connection
Managed Cloud Security
DDoS Protection (Basic or Advanced)
Managed Cloud Security Services
Why Is a Cloud Foundation Important?
A well-constructed cloud foundation is critical for organizations that want to take advantage of the cloud. It provides the necessary structure and governance to effectively manage cloud resources, comply with security standards and optimize costs. Without a solid cloud foundation, there is a risk of security breaches, uncontrolled spending and inefficient use of cloud resources.
A central cloud solution including enterprise operating model, and landing zones
Integrated best practices from Arvato Systems' and the hyperscalers' experience
Reduction of your own training costs for your employees
A partnership-based collaboration model with a choice of full or co-managed services 
Close lifecycle support through constantly updated code
Extract from Our References
Frequently Asked Questions About Cloud Foundation