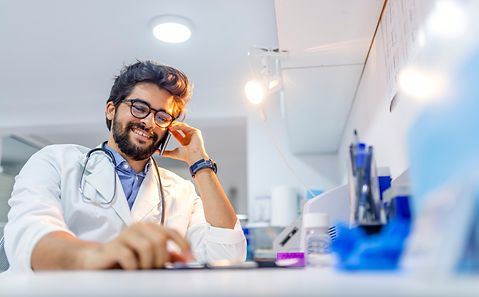 With the All-Inclusive Service Package to the TI
TI, but Safe: We Are the Partner for Digital Healthcare
Our All-Round Service Package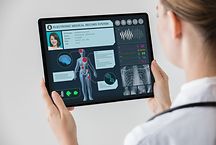 With Mein Zugangsdienst, we have put together a service package that leaves nothing to be desired and includes all the necessary technical components and services for a smooth connection to the telematics infrastructure (TI).
Together with our partner companies, we provide medical practices, clinics, physiotherapists, pharmacies, and nursing homes with all the services required for TI connection as a complete package.
As a service provider community, we have more than 10 years of industry experience in the field of eHealth and IT security. We have proven our competence, for example, in the trial project of the electronic healthcare card (eGK). By bundling our services, we are now supporting users with the next implementation step: The physical connection of all actors to the TI via Mein Zugangsdienst.
Advantages for medical practices & software manufacturers - this is why you can expect 100% from us
Optimized logistics processes
With our partners, the service providers on-site (DVO), we already look after over 50,000 service providers
More time for patients thanks to an all-round carefree package
Software manufacturers can create their offers for service providers
Frequently Asked Questions about Mein Zugangsdienst