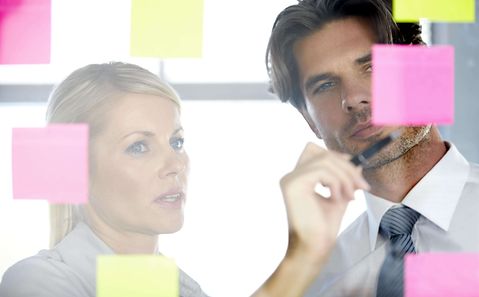 Process Modeling and Process Documentation
Optimize your processes with professional BPM tools
With Professional BPM Tools You Can Easily Optimize Your Processes
Process modeling and process documentation are important tools for improving the efficiency and quality of business processes. By systematically and visually capturing a process model, companies can precisely analyze their business processes and identify optimization potentials. The result is a detailed description of the process flow, each participant's role, the associated IT systems, and all relevant information. The process documentation controls and ensures the quality of the processes and the subsequent process automation and digitization potential.
The Advantages of Process Modeling and Process Documentation at a Glance
Recognition of optimization potentials, digitalization potentials and automation potentials
Realization of efficiency improvements 
Compliance with relevant regulations
Transparency about the flow of a process
Process Modeling With BPM Tools
Many tools on the market enable process modeling. These tools can mainly be divided into two groups: Software that can be used to model processes and software that can be used to document processes sustainably. In addition to process modeling, these also include control and archiving. BPM tools are designed to map the company's process landscape and anchor it sustainably. This is ensured, among other things, by a catalog in which, for example, roles or IT systems can be defined centrally and used in modeled processes. If a designation changes, this only has to be adjusted in the catalog - the adjustment in all processes takes place automatically.
Some BPM tools even go so far that the already modeled processes can be made executable with just a few clicks by so-called Citizen Developers via low-code/no-code, and thus, seamlessly support process automation.
Added Value for Your Company
Flexibility
Instead of an inflexible system solution, the modular structure of BPM products allows them to be adapted to your company's specific needs.
Short Time to Market
New ideas can be implemented more quickly and brought to market rapidly in the form of products and services.
Cost savings
The solution's holistic approach ensures that the investment of time and financial resources required for system maintenance is low.
Transparency
Internal company processes are designed to be fully transparent and to meet all applicable guidelines.
Preventing Errors
Minimizing error rates gives your company a decisive competitive advantage over your competitors.
Immediately Ready
The short implementation times ensure that the optimization process delivers quick results.
Integration
The Platform can integrate all relevant data sources, such as third-party systems like SAP ERP.
Cloud / On-Premises
Depending on the situation at your company, most modules can be implemented on-premises or in the cloud.
Our BIC Products for Perfection in Process Management

Using our modular Transformation Suite BIC Platform gives you all the options you will need for Digital Transformation and holistic management of your company's internal processes. With their industry-specific expertise, the employees of Arvato Systems provide you with comprehensive support, from an individually tailored strategy to the final implementation. The system can be implemented in the private cloud, public cloud, or on-premises, depending on your needs.
The BIC Platform Modules Work for Your Business
The various modules of the Transformation Suite BIC Platform allow for needs-based implementation of the software solution, whether you need it in the cloud or on-premises. They provide efficient support for your company to ensure an optimum transformation of processes and IT.
BIC Process Execution
BIC Monitor
BIC Process Control
BIC Process Design
Process Automation

Get the highest level of efficiency from your company processes with BIC Process Execution. Intelligent process optimization can identify and exploit the potential for optimization, particularly in detailed, frequently used processes. The module is available as either a cloud solution or an on-premises solution.
Modeled processes can be executed directly. And it is easy to adapt processes, even without programming expertise. Using Artificial Intelligence, the software derives rules to automate processes and make them more efficient. Compliance rules are observed during all processes.
Process Monitoring

Take full advantage of your company's potential by using our BIC Monitor to keep tabs on everything. Using KPIs and data, the software – in the cloud or on-premises – identifies vulnerabilities and incidents in real time, allowing you to respond right away, even without process modeling.
The intuitive interface makes it possible for anyone to carry out and assess complex analyses and measurements. Relevant data from other systems can be integrated via an interface. Individually configurable dashboards provide you with a constant overview of how your important processes are performing.
Risk Management

The individually tailored solution based on BIC Workflow helps you implement reliable risk management for your entire company. This allows you to standardize quality assurance and improve efficiency as a result.
The three levels governance, risk, and compliance are taken into account equally so that you stay on the safe side and can guide your company in the right direction.
Process Optimization

BIC Process Design puts you in the top class of business process management – it's the absolute maximum in process optimization. Processes can be comprehensively analyzed, are easy to design, and can be rapidly published. Employees can use collaboration functions to network with each other, and configurable workflows ensure compliance with governance guidelines. With this BPM software, you can raise the level of quality at your company and optimize the path to your goals.
SAP Signavio Process Transformation Suite

With the cloud-based SAP Signavio Process Transformation Suite, we enable organizations to understand and transform all their business processes - quickly and at scale.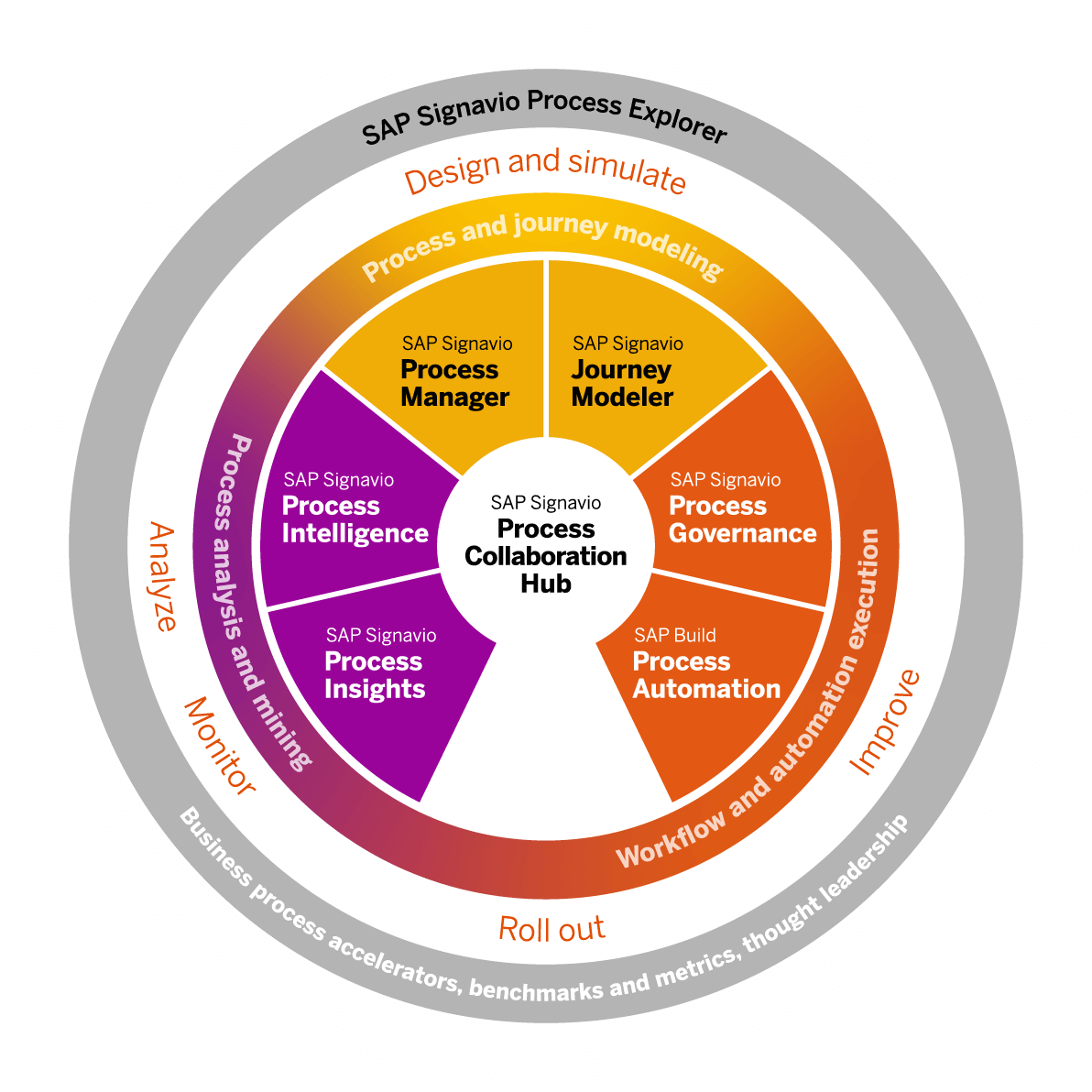 The suite includes several useful features such as process modeling and process documentation, process mining and end-to-end process analytics, and process mining and end-to-end process analytics as well as process automation. These functions enable companies to design their business processes more effectively and reduce time and costs.
BIC Platform and other GBTEC products and services mentioned on this website as well as their respective logos are trademarks or registered trademarks of GBTEC Software AG in Germany and other countries.