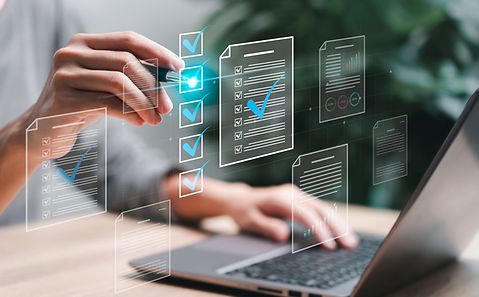 Intelligent Document Management with Docustream
The solution for paperless working in the enterprise
Paper-Based Processes: Time-Consuming and Costly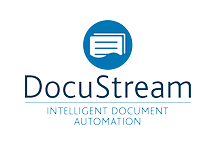 In Germany, paperless companies are still a rarity. Retention periods in particular often result in companies physically storing business documents. In public authorities and the judiciary, even the fax still has a high value, because the use of fax documents guarantees legal bindingness and enables a fast as well as secure transmission of information in written form. Although e-mails have largely replaced letters, many procedures and business processes are still carried out manually. These manual processes are not only time-consuming, but also inefficient.

DocuStream: Efficient document digitization and management
One solution to these challenges is our fully automated DocuStream platform. With DocuStream, you can quickly and easily digitize classic documents such as paper documents, faxes or e-mails. Using configurable workflows, you start document management processes automatically, while AI-based technologies recognize content and digitize it for further processing. Additionally, DocuStream provides audit-proof archiving and allows you to leverage your existing end-to-end processes and systems such as SAP ERP can be easily integrated. DocuStream digitizes a variety of different documents such as invoices, delivery bills, inventory lists or customer correspondence fully automatically. All processes are fully controllable and documented via predefined reports.
Docustream Benefits at a Glance
Increase productivity and efficiency by reducing manual intervention, supported by intelligent algorithms based on modern cloud technology.
Secure enterprise-wide document management for different usage scenarios
Fast customizability and extension through predefined processes, resulting in significant cost savings
Connectors to popular third-party systems
Scan, process, report, and optionally archive in one tool
Can be used with almost any operating model, including SaaS cloud, on-premise, or pay-per-use.
Our Services for Your Success

Our services go beyond providing a fully automated document management platform. We understand that your success is inextricably linked to the efficiency and reliability of our solution. That's why we are committed to helping you integrate DocuStream quickly and smoothly into your existing business processes - with maximum flexibility and customizability. In addition, we place great emphasis on the security and reliable operation of our platform.