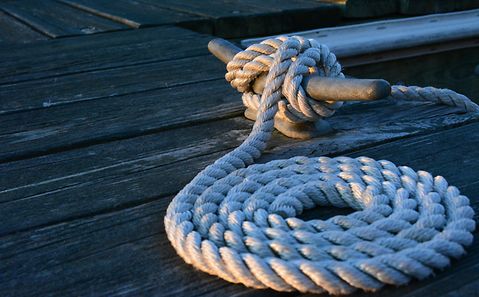 IT architecture with aroma®
Streamline your IT architecture
Less complexity, more flexibility ...
An order management system such as aroma® is often used as a kind of middleware which acts as a hub between e-shop, warehouses, branches, ERP and financial systems. In fact, aroma® also offers the option of rethinking the typical architecture and even dispensing the e-shop system.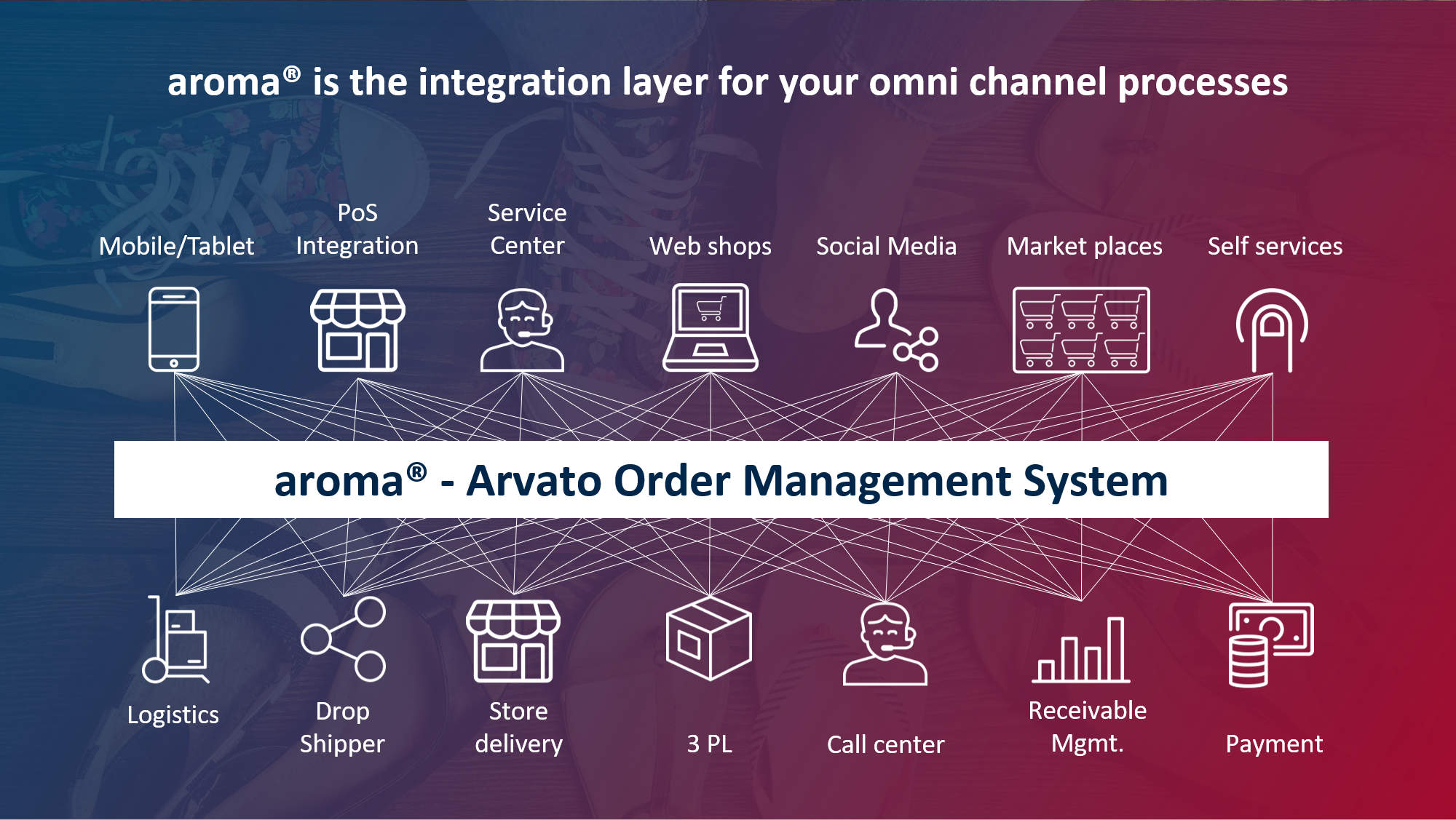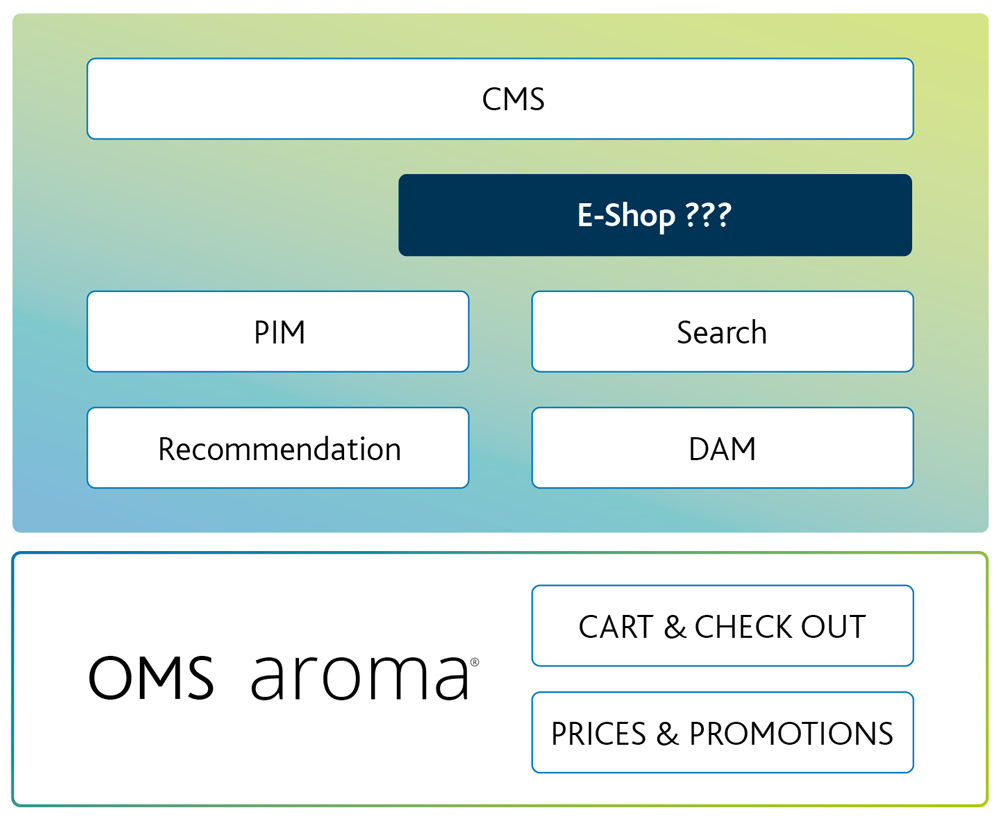 In e-commerce today, companies often use various specialized systems in addition to the shop system:
A PIM (product data management), a CMS (preparation and presentation of content), a dedicated search engine, a DAM system for digital asset management and an OMS as a backend for orchestrating background processes.
Chart: Typical e-commerce IT system

The shop system often only fulfills 4 tasks, which can easily be taken over by the special systems:
Display of products
Holding the product catalog
Management of prices and promotions
Provision of the shopping basket
In the described setting, all 4 tasks can be managed by other systems:
The presentation of the products as well as the entire user interface, can be handled by a CMS (Content Management System), which is specialized in these frontend tasks.
The product catalog is better kept by the search engine, which is usually more flexible in serving customers' requests.
Prices and promotions can be mapped across channels through aroma®'s Prices and Promotions module.
Shopping cart and checkout processes can also be realized via aroma® APIs, since corresponding functionalities are available anyway, e.g. for taking orders in customer service and in stores.
Of course, companies today have an e-shop system that can be further used with aroma®. But aroma® also offers the interesting option of being able to replace the traditional e-shop system.
Reduction of IT costs for set-up and operation
Simplification of the IT architecture
More flexibility through headless commerce