platbricks® Container Management
Ensure maximum transparency in the container cycle
Seamless Tracking of Containers
Nowadays, companies have a large number of suppliers and therefore a large number of container variants. The absolute number of containers has also increased significantly. Since containers are usually purchased, they represent a significant portion of the company's balance sheet. Scheduling containers correctly is an essential part of lean management concepts, since products cannot be provided to product lines without containers.  
Despite the high importance and widespread use of containers in logistics, container cycles are often insufficiently managed by companies. A lack of digitalization of the control and monitoring processes of the container cycle leads to missing information about the whereabouts and movements of the containers. This lack of transparency leads to high inventories, supply difficulties, extended throughput and circulation times, and high container shrinkage rates. The consequences are high costs.
A digital container management that integrates all parties creates transparency and enables active control of container cycles. Companies need transparency when it comes to container inventories and movements so that production does not have to be stopped due to inventory shortages; the right container can always be scheduled, and each container can be tracked seamlessly. platbricks® Container Management ensures the seamless tracking of containers and synchronizes container cycles with the production plan.
Why Container Management with platbricks®?
Reduction of container shrinkage
Significant reduction of loss rate after all partners in the cycle participate in the integrated solution.
Reduction of container stock in circulation
Total quantity reduction of all containers and load carriers due to exact planning at all partners and in the own warehouse, which also leads to a reduction of capital commitment costs.
Avoidance of production stops
No production downtimes thanks to permanent availability of goods in the systemically controlled container process through optimal forecasting.
Reduction of acquisition costs
Avoidance of unscheduled repurchases at high costs
Reduction of lead times
Smart, mobile processes along the supply chain - with high process standardization - with mobile devices and intuitive apps reduce lead times.
Increase process efficiency
All partners involved in the container cycle work digitally and in real-time on the same IT system. This reduces paper, duplicate entries, and the error rate.
platbricks® Container Management - Features
platbricks® Container Management manages and optimizes the internal and external container flows, and enables them to be executed with smart wearables. All processes are systemically integrated and digitalized throughout. Container accounts and stocks are updated in real-time after each handling process and made available to the participants of the container cycle.
The container management also supports the disposition of container requirements and forecasting of future needs. platbricks® container management ensures a complete tracking of containers and synchronizes container cycles to the production plan.
The essential components in the control center are:
Basic Analytics
Order Manager
Resource Manager
Scheduling
Inventory management
Account management
Goods receipt
Goods issue
Master data management
App (Android, iOS) for mobile devices
Container accounts and inventories are updated in real-time after each handling process and made available to the relevant stakeholders
Track & Trace all container movements
Scheduling monitor and ordering system for containers
Monitoring/dashboards for all relevant KPIs such as throughput times, inventories, consumption, shrinkage, and so on
Requirements forecasting
Master data management of container types, accounts, suppliers, company structures, and much more
Mobile entry masks for goods receipt, goods issue, stock transfer, production supply/disposal, inventory, damage recording
Inventory comparison with partners
Standard interfaces to IT systems
Add multiple optimizations and evaluations by integrating the platbricks® Analytics add-on
Flexible expansion and integration of the platbricks® WMS module
platbricks® Container Management - Benefits
Full transparency of internal and external container movements
Optimization of the container inventory and container types
Optimization of the delivery of the right container to the right place
Flexible addition of partners, participants
Intuitive user interface and real-time capability
SAP integration is possible; it can also be used as a stand-alone solution or hybrid
Reduction of the CO2 footprint, e.g. by reusing containers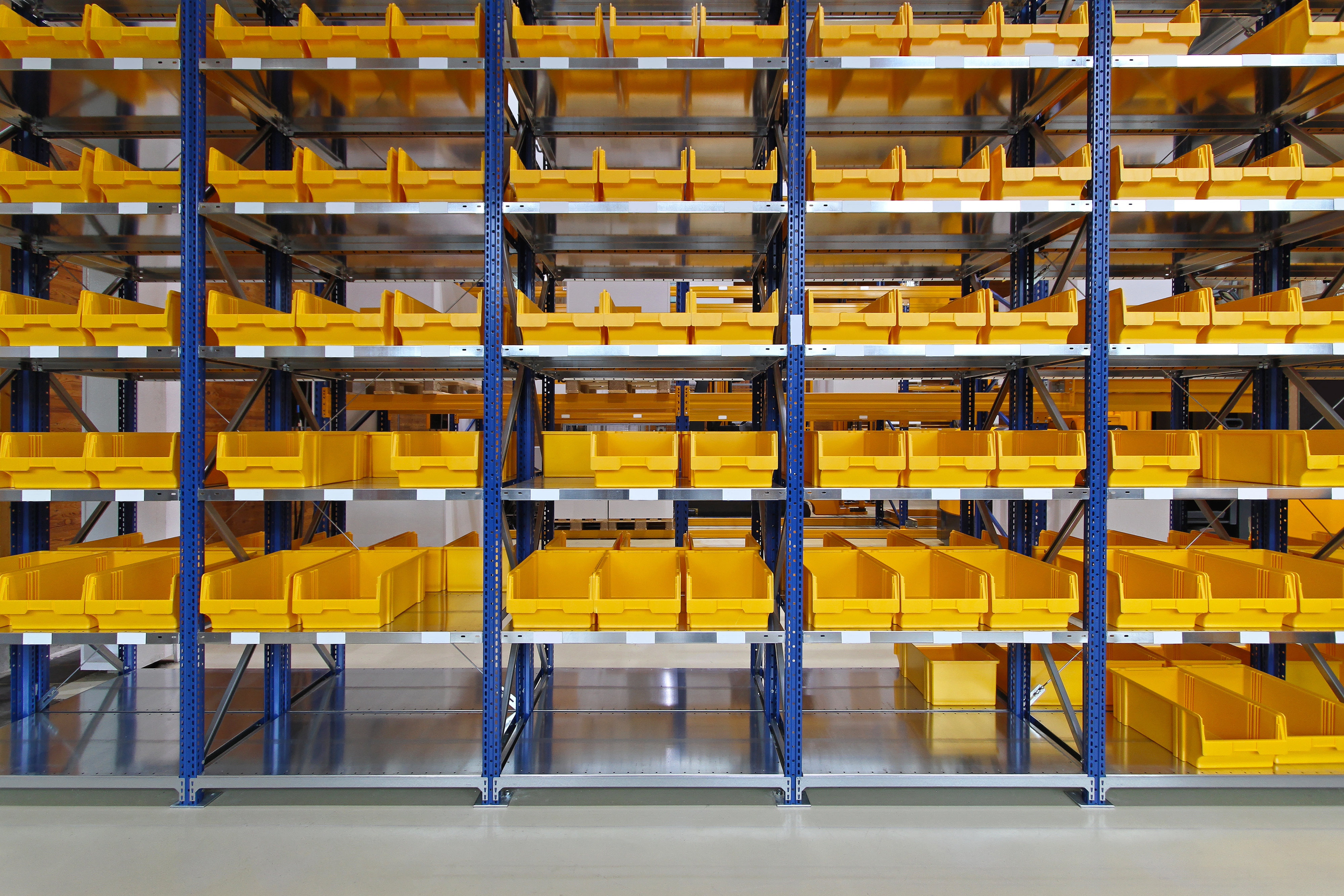 Efficient Control and Management of Container Cycles
With our container management in platbricks®, all incoming and outgoing movements of the containers are entirely recorded. All processes are systemically integrated and digitalized throughout.
Download Business Solution
You can find these processes as apps in the platbricks® App Store: