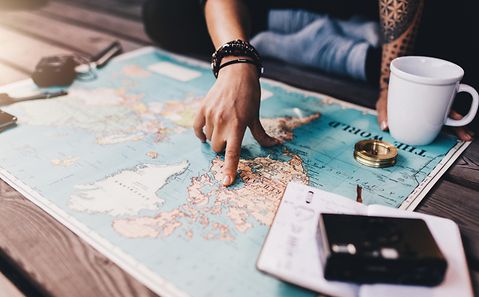 Our Flexible Consulting Packages Meet Your Needs to a Tee
Custom consulting services
Digital Transformation as an Ongoing Process
The digital transformation process is never over. To ensure you receive the right level of consulting, we offer you just the support you need thanks to our flexible consulting packages that can be booked at short notice. This way, you have full freedom and flexibility.
We provide targeted advice to digital utilities
Whether you're talking about a kick-off presentation, a one-day workshop, or a full digitalization road map, our industry expertise lets us provide you with custom support as needed or during the entire process of implementing your digital strategy.
We're right here by your side with targeted advice.
Our modular package with flexible allotment of consulting hours
We offer you a flexible allotment of monthly consulting hours – 
available for any project you are working on
Optional allotments: 20, 30, or 50 hours per month
Proven process model
We Are Your Digitalization Partner
For our work together, we recommend collaboration tools that enhance virtual cooperation. To ensure fast communication at all times, our consulting services are provided remotely.
We use Microsoft Teams to coordinate with clients within the scope of the consulting packages.
Microsoft Teams lets users chat, hold video conferences, use shared file storage, manage tasks, and much more.
Discover a new approach to consulting for the energy industry with us: digital, modular, and flexible.
Take a look at our service packages and get in touch with us.