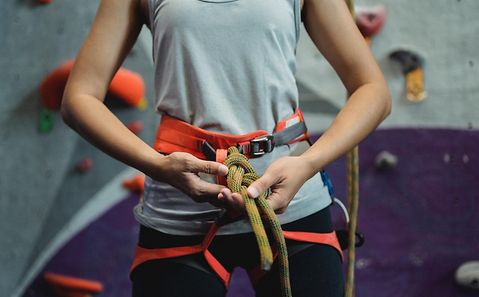 Professional Security Services for AWS
Securely positioned in the public cloud with the AWS experts from Arvato Systems
Hiijacking of cloud services, DDos attacks, malware, side-channel attacks, DoS attacks and more - digital threats and dangers are increasing rapidly. Cloud hyperscalers provide a high level of infrastructure security, but what happens above the infrastructure layer is the responsibility of the user themselves.
When it comes to security, the principle is "shared responsibility": Amazon Web Services is responsible for protecting the infrastructure in which cloud services are run. This includes hardware, software, the network and facilities.
However, the responsibility for the security of the cloud services used lies with you and depends on the expert configuration of the services that you carry out. This includes, among other things, the management of your own data including encryption concepts, the classification of assets and sensible handling of authorizations and roles.
Our Security Services Start Where the Hyperscaler Leaves Off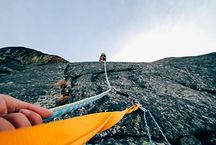 As a trusted partner, we support our customers in making their cloud secure. 
We help you uncover security gaps, fix them professionally and, if you wish, we can provide 24/7 protection for your cloud IT with the Arvato Systems SOC.  
Our additional security services
AWS Edge Security Services
Security threats such as DDoS attacks pose a serious risk. Especially for companies whose value creation depends on a web presence and/or an e-commerce store. Companies often lack resources and/or time to implement and manage a necessary edge security solution. We implement Amazon Web Services (AWS) perimeter protection services for you to protect your applications and infrastructure from cybersecurity attacks such as Distributed Denial of Services (DDoS), SQL Injection or Cross-Site Scripting. To do this, we develop a fully managed 24x7 Security Operations Center (SOC) for AWS Shield Advanced for you, AWS WAF and AWS Firewall Manager and deploy it.
Disaster Recovery for O365
Like Amazon Web Services, other cloud hyperscalers handle IT security responsibilities in the shared responsibility model. Especially in the work context with O365, a lot of data accumulates for which a single recovery is only possible to a limited extent.

We offer AWS backup and DR via either Veeam or netapp specifically for easy backup and management of your data from O365. Backup and management is simple and accessible on Amazon Elastic Compute Cloud (Amazon EC2) and Amazon Simple Storage Service (S3). This prevents the loss of your AWS data and also allows you to benefit from the cost advantages of the AWS cloud.
Identity Access Management with Okta
We help you simplify AWS access management across multiple accounts while maintaining the familiar Okta experience for administrators and identity managers, as well as end users. To do this, we integrate Okta Identity Cloud with AWS IAM so that access to AWS can be managed centrally in Okta, or their Okta-attached identity manager (e.g. AD), and end users can log in and access their assigned AWS accounts using Okta.

AWS IAM and Okta Identity Cloud use standards-based automation to provision users and groups in AWS, saving management time and increasing security. This also satisfies compliance, for example, with starter-changer-leaver processes.
Arvato Systems - with Expertise for Amazon Web Services
Arvato Systems leverages the necessary AWS tools, expertise and frameworks to help you secure your Amazon Web Services, giving you full visibility and control. Leave the security of your cloud to the AWS experts at Arvato Systems. With our years of experience, we know the challenges and pitfalls of cloud security and can carefully work around them.
We make sure you can use AWS's innovative services securely while you focus on your core business.
In the AWS Cloud, you work in an environment trusted by the most security organizations in the world. So your mission-critical data is protected without sacrificing control, speed, or performance. You have a combination of workload isolation, 256-bit encryption, identity and access management, API call logging, and other features to keep your data safe.  AWS has 27 independently validated security accreditations and is designed to meet regulatory requirements across a broad range of industries.
In "The Forrester Wave(TM): Public Cloud Platform Service Providers' Security, Q4 2014" AWS is ranked first because of its great strength in the areas of data center security, security certifications, storage and data security.
Request
Would you like an exchange on this topic?
Send us a request, we will get back to you as soon as possible!