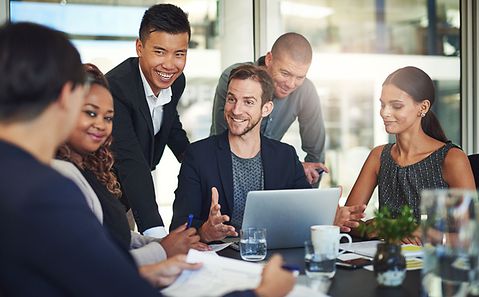 Digitisation of Leipziger Stadtwerke
Smart Use Cases for AI and RPA: Quick Wins for Utilities
Leipziger Stadtwerke has been ensuring the energy supply for the city and the region for over 170 years. Accompanied by Arvato Systems, the municipal company is consistently equipping itself for the digital energy world of tomorrow.
RPA bots for the implementation of regulatory requirements
When the gas levy was passed in 2022, machine support was required: in order to adjust the progress payments for 13,000 gas contracts on time in the billing system of the Leipzig municipal utility, Arvato Systems built a Robotic Process Automation (RPA) infrastructure with UI Path, hosted in the cloud (RPAaaS). Several RPA bots were configured to take over the click path instead of employees. Within one day, the RPA bots could be prepared and testing could begin. The productive systems were available in a very short time, so that the tight time window did not pose a challenge.
 
AI to intensify the customer relationship
In another project, artificial intelligence (AI) was used to optimise the 360° customer view and the steps derived from it: In both the B2B and B2C customer segments, knowledge of business relationships is important, e.g. to determine customer value or the churn score (probability of switching). Master-child hierarchies such as group structures or company chains must therefore be regularly updated in the CRM system of Leipziger Stadtwerke, which involved a great deal of manual effort. Arvato Systems realised the projects, which cleaned, structured and transformed customer data (data preparation) on the basis of the data in SAP CRM and thus formed business customer cluster proposals.
In another project, AI was used to control market messages in the area of market communication. Within one working day, a bot was developed that functions as an ad-hoc assistant and thus saves the department several user days of processing. Thousands of data records can now be processed without any problems.
In addition, further cyclically operating bots were developed in connection with the gas price brake, for the processing of multiple terminations and contract cancellations and now save employees unpopular, undemanding, repetitive tasks.
Strong compliance to meet all regulatory requirements
More agility in digitalised business operations
Reduce staff workload while saving time and money
360° view of the customer base to increase customer orientation
Better data quality as a basis for optimised business processes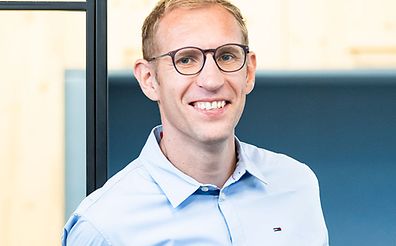 With Arvato Systems' IT solutions, we can continue to drive our digital roadmap, accelerate processes and create customer value.
Leipziger Stadtwerke
Our Services
Bots with the purpose of ad hoc assistance:
Customer service area: Implementation of an RPA-supported mass process for budget billing changes within the scope of the gas apportionment.

Billing area: Implementation of an AI-supported business customer clustering for updating hierarchical customer relationships in the CRM system.

Area of market communication: processing of market message outputs
In all cases, > 1,000 data records were processed; the development took < 1 day and could thus relieve the department of several user days.

Cyclically operating bots:
Bot for implementing the requirements of the gas price brake
Bot for processing multiple terminations and contract cancellations
The Customer: Leipziger Stadtwerke
Leipziger Stadtwerke is the market leader for electricity and heat in Leipzig and supplies people in the city and the region with reliable and efficient energy. As a competent energy partner, they offer intelligent and future-proof solutions for the environmentally friendly and networked energy world of tomorrow. They are actively shaping the energy turnaround in and around Leipzig under the aspects of sustainable provision of public services, sustainable and, above all, digital living, and reliable partnership between people and business.
More about Leipziger Stadtwerke