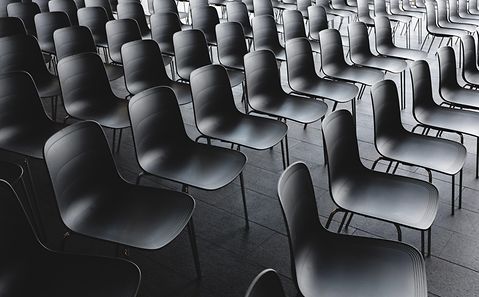 Digital Meeting Management from Arvato Systems: Efficiently Plan Your Board Meetings With Microsoft 365
The solution for modern meeting management at your company
We Make Your Board Meetings More Efficient
Make your board meetings more efficient with digital meeting management. The solution helps you plan, carry out, and follow up meetings of all types, including board, works committee, and staff meetings. Benefit from the many practical features and improve your company's efficiency.
What Is Digital Meeting Management?
Along with having to put in long hours, company managers have many duties and responsibilities. It is therefore extremely important that management meetings are run as efficiently as possible to avoid missteps and allows managers to make optimal use of their time. There are a number of factors that come into play here. It is therefore necessary to answer questions like what is the right agenda, which processes delivers real results in the context of a meeting, and how can these results be fed into company's processes and structures.
Our solution: digital meeting management. It is an indispensable tool for corporate management and control that offers optimal technical support when preparing and carrying out meetings and during the follow-up phase.
Traditional vs. digital meeting management: why it's worth making the switch
Traditional meeting management has a number of disadvantages, and it is no longer able to keep up with the digital transformation taking place:
Difficult and time-consuming to manage agendas, resources, and participants
Very time intensive
Inefficient way to work
Conflicting responsibilities
Where traditional meeting management reaches the limits of what's possible, digital meeting management is able do more and gives users options on how to hold board meetings in a modern and efficient way. Digital meeting management is a modern and intuitive digital solution for optimizing complex structures. The solution minimizes costs while enabling you to get more out of your board meetings. You save time and are able to optimally manage agendas, resources, participants, and responsibilities.
Innovative and modern: digitization of meeting management
We take your board meetings to the next level by digitalizing meeting management. Take advantage of the many features – all available in one compact solution:
Simple user interface for easy use
Manage meetings using drag-and-drop and other features for exceptional user-friendliness
Integration into relevant Outlook calendar
Efficient agenda management for optimal preparation of upcoming management meetings
Innovative role management for allocation and approval of tasks and access
Seamless integration into the existing IT infrastructure
Our solution for digital meeting management at your company
Digitally plan your meetings: What is needed to organize modern, efficient board meetings? Our solution has the answers you need: Save time and resources when organizing appointments and meetings, define processes and workflows with greater transparency, and prepare board meetings faster and more easily. In addition, our solution enables seamless integration into your existing IT environment.
Prepare for Meeting
Carry Out Meeting
Follow-up
IT Integration
Preparing for digital board meetings
Our digital meeting management solution enables you to complete all your tasks quickly, efficiently, and transparently while optimizing your use of resources in preparation for your meetings:
Interactively set a time slot for your board meeting.
It is simple and easy to add internal and external participants, plan topics, evaluate results, and obtain approval.
Create a dynamic agenda for the meeting and define individual topics on the agenda, such as a welcome message, in a single work item. At the same time, you can also define responsibilities, documents, and rules.
Organize and manage the meeting rooms and accompanying resources that will be required.
Take advantage of easy document management.
You can set up remote access to allow participants at other locations to attend board meetings.
Carrying out digital board meetings
Use our digital meeting management solution to integrate innovate processes and transparent workflows into your work processes. The features listed below give you new options that allow you to carry out a meeting without encountering any issues along the way:
Use the interactive meeting minutes tools during a meeting and jot down any information that may be relevant.
Use digital notes to add comments to documents and agenda items and share them with selected participants as needed.
Use practical features to coordinate digitally and keep track of key topics after the meeting as well.
Follow-up to digital board meetings
A lot of information is generated at meetings. If the results aren't properly prepared afterwards, however, this is inefficient use of time. Our meeting management solution helps ensure that you don't lose sight of the results – such as agreed measures and next steps – and that they are put into action:
Finalize minutes after the meeting and get decisions and approvals digitally.
Smart reporting features give you information about who is responsible for tasks and approvals.
Use the handy search function to find members, documents, presentations, or decisions.
Distribute your consolidated meeting minutes to internal and external participants after the meeting so that everyone can view the decisions made at the meeting.
Integration of the solution into your IT infrastructure
The simple integration of our digital session management solution into your existing Microsoft 365 tenant offers you the following possibilities:
The solution can run on a browser and any mobile device.
Azure Information Protection (AIP) is possible/Microsoft Teams can be easily integrated into chats and meetings.
Microsoft Planner can be integrated into the solution for planning and follow-up tasks.
It can be used for a variety of purposes, such as meetings, events, and board meetings.
Possible to integrate digital signature apps like DocuSign.
Perform custom extensions with the Power Platform.
Contact us now
Tell us your request and our team will be happy to take care of it and get back to you.