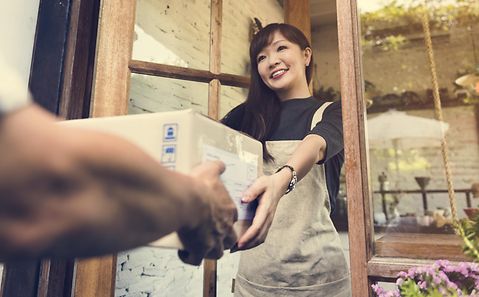 Drop Shipping with aroma®
Flexible Assortment Expansion in up to 24H Feasible
The cost of storing goods is a key success factor for retailers: Making a wide range of goods available to customers at all times can be expensive. Instead of storing large, bulky items, seasonal products or goods with low sales volumes, retailers are now able to work with third party suppliers, known as drop shippers: In this scenario the manufacturer of the product that has been ordered, acting as a drop shipper, delivers it directly to the customer. This enables retailers to expand their range of goods, while reducing their internal efforts, lowering storage and delivery costs, and minimizing capital outlay.
The Simple Approach to Staying Connected with the Drop Shipper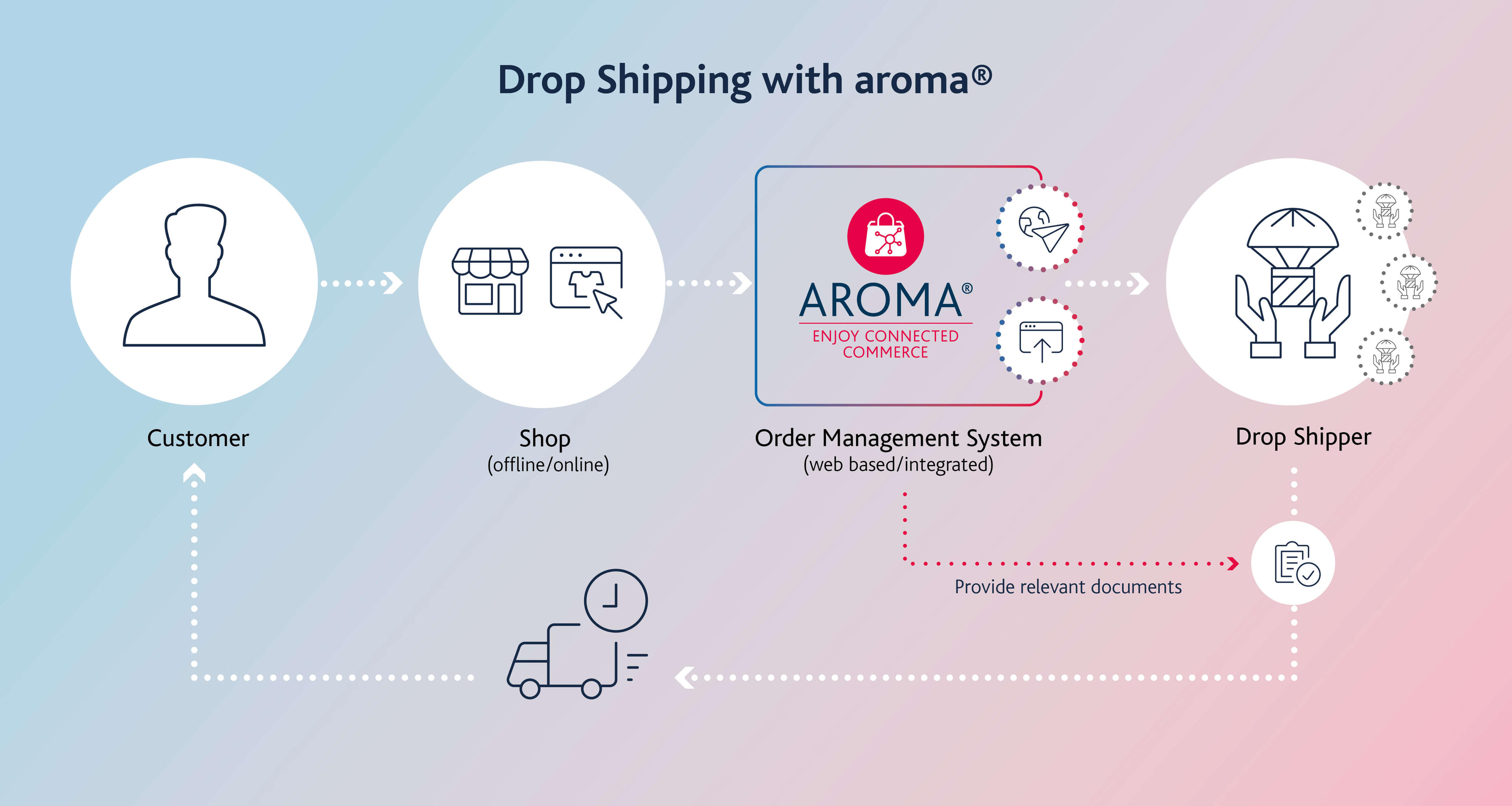 Drop shipping is a particular challenge in Omni-channel sales: orders need to be taken across all analogue and digital channels, including the online shop, apps, direct marketing, catalogues, stores, market places and so on. All orders need to be synchronized and processed in the same way. The drop shipper module of an Order Management System can help with this challenge:
Staying in Control of All Processes
After retailers have defined their dropshipping partners in the Order Management System, all further processes run completely automatically: When an order is received, the system recognizes which products are supplied by the retailer itself and which goods are supplied by the dropshipper. Completely unnoticed by the customer, the Order Management System splits the orders into separate delivery orders - regardless of which sales channel they come from. Thanks to complete process integration, retailers do not have to worry about losing control over fulfillment - quite the opposite, the processes stay:
Up to the minute
So as to avoid supplier bottlenecks, drop shippers can keep their system fully updated on the availability of each individual product.
Corporate design compliant
The Order Management System creates all the relevant documents for the drop shipper to supply the goods, including invoices, delivery notes, return stickers – all using the retailer's corporate design.
Secure
The retailer can control and manage all processes within an Order Management System so keeping full control at all times.
Reliable
As part of the process definition and layout phase, the retailer defines customer communication policies. The OMS then keeps customers automatically informed on the status, progress and delivery of their order.
Professional
The drop shipper accepts returns directly in the OMS and processes them from there, including sending the return label and automated customer communications.
Benefits for You, the Retailer
Drop shippers can be added quickly and simply – An Order Management System provides the perfect environment for efficient drop shipping.
Integrate drop shippers seamlessly into your processes – while always staying in control of your business.
Use Omni-Channel commerce to sell your goods, regardless of sales channels and backend systems in place.
Expand and update your range of goods as and when you need to.
Sell large and bulky items more inexpensively, so reducing capital outlay. Save on storage and delivery costs.
Reduce internal efforts – your suppliers will co-ordinate delivery.
Further functions and modules of aroma®
Extensive functions for optimal control of the omni-channel, delivery and financial processes. The DOM contains extensive business logic.