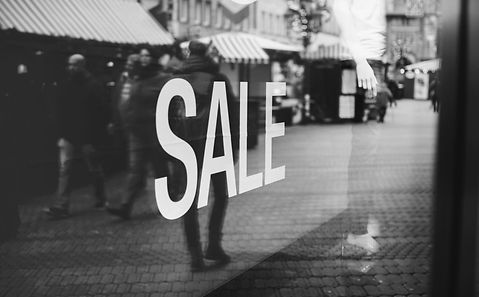 Prices & Promotions With aroma®
Manage prices and promotions centrally across all channels
Making Discount and Promotion Campaigns No Longer a Challenge
Customers - whether in B2B or B2C retail - have become accustomed to shopping in different channels. Retailers today need to be able to meet customer requirements such as Click&Collect in combination with a promotion such as "Buy 2 Get 1 Free". Likewise, products ordered online must be taken back in a store - and, if in doubt, a reduced price must be refunded. To manage this, retailers need an omnichannel-capable Order Management System (OMS) that calculates prices ad hoc, taking discount and promotion campaigns into account.
With aroma® Price&Promotions, you get a service that centrally bundles all data in one place, the Single Point of Truth. This means that your data is seamlessly available to all relevant systems and you can also create clear data structures and calculate the correct payment amount at any time - automatically and in real-time - even for complex promotion rules.
One Module for All Your Promotion Actions
Implement Promotions Easily and Efficiently

Promotional campaigns are a proven tool for boosting sales, for example during time-limited promotional periods. At the same time, they easily push the underlying technology of an online store to its limits. For smooth accounting, aroma® Price&Promotions acts as a Single Point of Truth and bundles all rules that are stored in the checkout and online store system.

Manage Refunds Professionally

With the aroma® Price&Promotions module, you are able to automatically calculate the correct price for a refund. In case of a return - whether at the stationary point of sale or online - aroma® Price&Promotions automatically checks which sales channel an order is based on, whether it was placed as part of a promotion and what the correct refund amount is.

Benefit From the Headless Approach

The aroma® Price&Promotions Engine is highly performant. This allows you to implement different promotions and promotion periods in parallel and aroma® automatically calculates when which promotion (proportionally) takes effect. Different types of promotions are e.g.:
- Mix & Match
- Best Price
- Buy 2 Get 1 Free
- Individual customer prices

All prices and promotions can be calculated in real time and "headless" in the shopping cart function in the aroma® backend. The result: The customer gets the correct final price directly and without complications in the frontend of the store.
Benefit from a high-performance Promotion Engine
Simplify the management of promotions, such as Mix & Match or Best Price, as well as customized prices
Optimize the processing and payment of returns and avoid unnecessarily high payouts
Bundle all data in one central location, the Single Point of Truth
Reduce operational costs for managing prices and promotions
Benefits for Your Customers
Cross-channel promotions and seamless shopping experiences ensure satisfied customers
No misunderstandings in the final price calculation
An integrated loyalty program strengthens customer loyalty
The "historical memory" of the engine enables optimal customer service