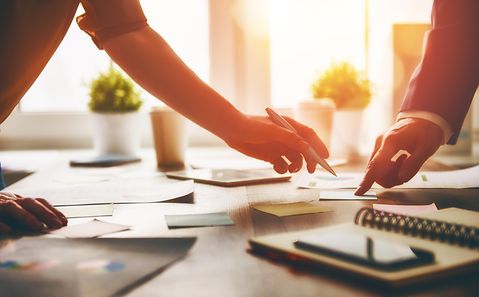 Consulting for All Processes
Well Positioned: From IT to Core Business
How to Manage Your Processes
Are your IT systems and business processes consistently aligned to your customers' needs? How can you assess and ensure this correctly? We know how to understand, analyze and disclose processes. How to structure and visibly improve them in a target-oriented way. And we advise and support you in making your process management sustainable. Cross-departmental and efficiency-enhancing. With all the tools and methods you need. For smooth IT and business processes.
You don't want to start a huge project, but improve your process management pragmatically?
Would you like to be able to build on your existing solutions?
Your goal is a smooth, clear process management in the long run?
Would you like a substantial consulting service in order to be able to act independently afterwards? 
Then We Should Get into Conversation.