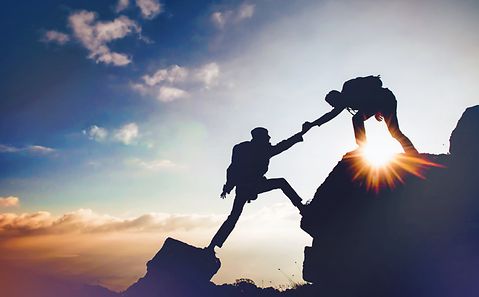 SAP Consulting and Project Methodology
We Are the SAP Partner for Your Digital Transformation
For many years, IT only defined companies' electronic infrastructure – but today, digital transformation means that IT is a decisive factor in a company's long-term success. This holds particularly true for company-wide, strategically vital systems such as SAP solutions: SAP S/4HANA and CX.
IT-Expertise Combined with Industry Expertise
As an international IT specialist, Arvato Systems supports companies with their digital transformation. More than 2,600 employees at 20 locations boast substantial SAP expertise combined with extensive knowledge in a range of industries. We work together as a team to develop innovative IT solutions, take our clients into the cloud, integrate digital processes, and assume responsibility for operating IT systems and providing accompanying support. Your requirements and needs are always the focus here.
A Driving Force on Your Path into the Future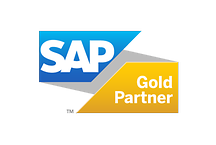 As your partner, we track developments in information technology as well as industry-specific trends in digital transformation. By combining comprehensive technical and industry expertise, we are able to continuously provide you with new inspiration for digital business processes and potential solutions – even beyond the portfolio of SAP solutions. We contribute a high level of innovative power and extensive technical expertise as we support you on your path into the digital future.
Clearly Defined Project Approach Creates Certainty
Project Team
The Arvato Systems project team serves as a link between your operational departments and the internal team for digital transformation. The insight required for the concept and implementation of your project is gleaned as part of this collaboration. The change management guidelines are developed here as well; they will become part of the road map for implementing your new IT environment.
Project management
The project excellence approach forms the foundation for our project management process. It is based on the methods recommended in the IPMA standard developed by the International Project Management Association. They are complemented by our own guidelines on effective project management, which we based on our comprehensive experience.
This combined set of guidelines describes phases, tasks, and deliverables for the project, defines roles and responsibilities, and includes checklists and templates. It ensures that we always have a firm handle on even our clients' most complex projects.
Project Approach
We use a multi-step agile project approach with clearly defined decision points to structure your project: Initialization and commitment, process road map and focus processes, target architecture and road to transformation, analysis and planning of the business transformation. The results required for each following step are special milestones.
Each phase comprises the steps for defining the processes and the necessary documentation for decision-making, which are then used for the development of the strategic IT road map for the digital transformation of your company.
Our project team uses these phases – the completion of which is managed and monitored via effective project management – to rapidly make your project a success.
Commit
Discover
Define
Evaluate
Distribute
Preparation phase
In a kickoff workshop, we set up the project, analyze the current status, and coordinate all the details of your company's strategic transformation. After hammering out the details of the project processes and making the required resources available, we work with you to prepare this important workshop.
In this workshop, we draw up strategic guidelines such as the project approach, determine relevant business factors, and explain the digital framework and strategic objectives for your future IT architecture.
 
Extensive requirements analysis
As part of our partnership and participation in the SAP Adoption Starter Program, we conduct an extensive analysis of the requirements at hand. In addition to evaluating the results of the analysis, we provide your IT team with extensive consulting at this point. We will also offer additional SAP workshops and help you with the technical aspects of connecting your systems, if required. 
Definition phase
During this phase, we work with you to define the process model and the options for the application design. We take your requirements into account as we analyze your existing process environment, particularly in terms of its potential for optimization. We will then apply the results to the target applications and important processes. This is all ensured by a 'design thinking' workshop that the process experts in the operational departments of your company (such as finance/controlling, reporting/analysis, etc.) will participate in. The workshop format provides an ideal framework for developing ideas and defining processes at the application level. 

Each process is defined at the functional and technical level. Additionally, we will work together to define KPIs to measure the future viability and performance of your processes, including taking into account any potential organizational changes and the necessary budget.
Evaluation phase
We coordinate with you to establish a complete, reliable foundation for decision-making that facilitates the assessment of target scenarios and the future orientation of the company and IT environment. Based on insights from the previous phase, we develop high-caliber business case options that identify and classify potential risks. All processes are designed in line with the road map for your transformation, taking into account the target scenarios and technical alternatives. We will also hold a workshop on this subject for the process experts from your operational departments.

Based on the results, we will draw up a decision paper for you that includes our recommendations for the next steps.
Start of implementation
In this step, we compare the results achieved with the strategic IT road map. In this final phase, we define the strategic IT road map, taking into account the relevant results from the preliminary study. It also forms the basis for the required RfP documents. This road map also includes the potential improvements and benefits. Additionally, we lay out the issues that need to be addressed in the next steps that will be handled either internally or by an external service provider. An estimate of the costs and the skills required for specific processes is also included. Additionally, we go into detail on the required change management and the IT service concept and lay out the prospects for implementation.