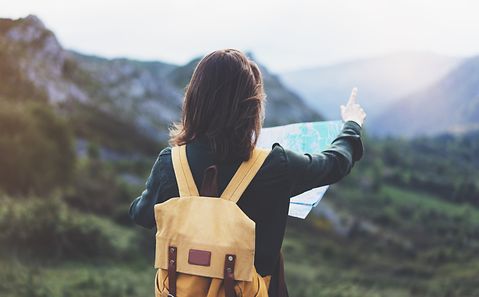 Digital Consulting Services
Consulting-as-a-Service for the energy sector
Digital Consulting Services
In addition to our full range of standard advisory services provided by our team of consultants, we also offer digital Consulting-as-a-Service for utilities.
Take advantage of our expertise and make use of our digital consulting services to assess you digital maturity level or carry out a system evaluation, for example.
How do our digital consulting services work?
We give you the tools you'll need. As such, we provide you with a web-based project space where we make the relevant information and documents for each step of the process available centrally in digital format. This allows you to get to know the tried and tested methods we use. And when it comes to providing content for your company's internal analyses or access to document templates and flowcharts, our digital consulting services offer numerous possibilities.
Tools for enhanced virtual collaboration, including online questionnaires with a chat function and web-based project rooms, provide access to our methods and tools which you can use on your own.
Get to know how we work and decide for yourself which content you would like to use, what you would like to do in-house, and where you would like our consultants to support you. We are there to provide you with personal support and advice.
The project space is made available for shared use as a Microsoft Teams space (this includes the SharePoint it runs on) for the duration of the project. This approach offers Office 365 users both ease of use and full compatibility with established systems.
Making the initial transition to a new way of working helps foster the digitalization process and offers early insights into how work will look in the future.