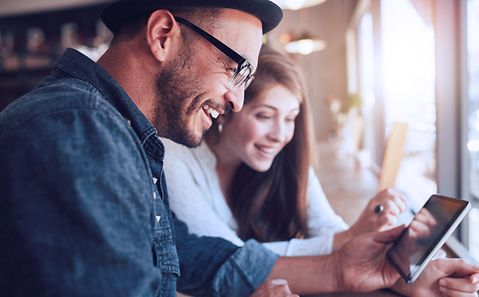 Press Release
24. May 2022
AI in Media Asset Management – Vidispine adds to on-demand services available in VidiNet with DeepVA AI software
Integration with VidiNet Cognitive Services makes AI-based services available in a familiar MAM environment
Volume-based payment ensures maximum cost transparency
(Arvato Systems) Gütersloh – VidiNet, the cloud-based media services platform from Arvato Systems' Vidispine portfolio now comes with even more features. The integration of Deep VA's AI software into the system allows users to recognize information in image or video files and create their own AI models. In addition, the integration with VidiNet Cognitive Services also allows for the creation and quality assurance of training data within a familiar media asset management environment.
VidiNet provides a broad range of media services in a pre-integrated environment. It allows users to create media workflows of any kind - with unlimited scaling options. VidiCore is the media management backend and state-of-the-art object repository and forms the basis of Vidispine's media asset management solutions. Vidispine itself represents a complete portfolio to create, produce, prepare, manage and monetize media content. This includes proprietary applications and tightly integrated applications from our partners.
Thanks to this enhancement, VidiNet and VidiCore users now also have access to DeepVA's AI software. The software is delivered through VidiNet Cognitive Services, an interface that provides VidiCore customers with direct access to software offerings around cognitive services provided by partners. The integration of DeepVA tremendously simplifies media workflows across the content ecosystem and provides users with an easy access to AI within their familiar MAM environment.
VidiNet users profit from this attractive addition to the Vidispine application portfolio as the integration greatly facilitates the step toward AI, which will be indispensable in the near future, without adding complexity – no expert knowledge is needed. DeepVA's AI enriches existing image and video material with metadata which greatly simplifies and accelerates the documentation and search of media assets. One big advantage: so-called "custom AI models". With DeepVA, AI models can be trained according to individual requirements. It also allows to find information in media assets, a task that lets "pre-trained models" by large providers often reach their limits.
Face and label extraction can be used to automatically extract training data from videos and livestreams by linking names inserted in the image with the corresponding faces and storing them in a dataset. That way, individual training data is generated automatically within seconds, which then forms the basis for individual AI models and thus the recognition of media-specific information in image and video material. Due to the so-called "one-shot learning", it usually only requires one image to train an AI model, which is a huge time saver when building training data.
DeepVA is already used by large broadcasters, DAM/MAM providers, streaming services and city archives, which produce significant amounts of videos and images on a daily basis. DeepVA covers a large part of the overall AI application areas such as visual concept recognition, face recognition, landmark recognition, brand/logo recognition as well as text recognition.
Within VidiNet, it is possible to access the Face Recognition, Custom Faces (individual creation of AI models of faces), Dataset Creation (automated creation of training data) as well as the Face Indexing models.
The service is billed on a "pay-as-you-use" basis, i.e. users are granted a volume license, which is billed per analyzed image or analyzed video minute as well as by module.
About Arvato Systems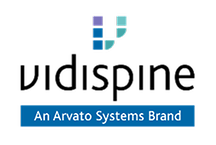 As an internationally active IT specialist, Arvato Systems supports well-known companies in Digital Transformation. About 3,100 employees at over 25 locations worldwide stand for a high level of technical understanding, industry know-how and a clear focus on customer needs. As a team, we develop innovative IT solutions, bring our customers into the cloud, integrate digital processes and take over the operation and support of IT systems. Vidispine is a brand of the Arvato Systems Group. The Vidispine portfolio enables companies working with media to focus on their core business by providing easy access to technology that supports their business needs. Our platform enables customers to get the maximum value from their assets, rights, media inventory and market. In addition, we are able to map entire value-added chains in the network of Arvato, a member of the Bertelsmann Group. Through our strong strategic partner network with global top players such as AWS, Google, Microsoft, and SAP, we continuously strengthen our know-how and leverage the most advanced technology. We Empower Digital Leaders. arvato-systems.com | vidispine.com
About DeepVA
DeepVA is a software startup from Freiburg, Germany, founded in 2018 in the field of Computer Vision and Machine Learning. Our focus is on the development of AI analysis tools to extract information from visual data. Additionally, we enable companies to easily integrate AI technology into their own processes as well as build custom AI models. With DeepVA, companies can bring out the full potential of their images, videos and live streams. DeepVA's core values include diversity and the satisfaction of their customers and employees.
Press contact DeepVA:
Esther Arroyo
Chief Marketing Officer
The Chainless GmbH
Download the Image Material of Our Press Release Here