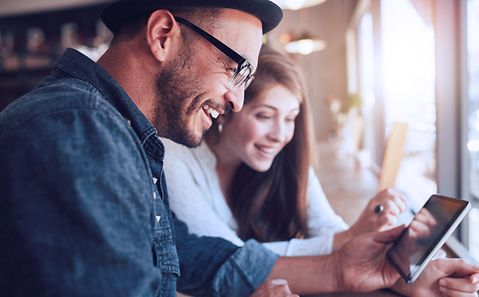 Press Release
21. September 2020
Arvato Systems receives top ratings for AI competence
"Best in Class" and "Excellent" awards in the field of artificial intelligence
Arvato Systems' AI-related services have been awarded
PAC Innovation Radar "AI-related Services in Germany 2020"
Arvato Systems scores in five categories
Gütersloh – For its competence in the field of artificial intelligence, Arvato Systems has received several awards in the current study "PAC Innovation Radar - AI-related Services in Germany 2020" by the market analysis and consulting company PAC. PAC is part of the teknowlogy Group, a leading independent research and consulting company for digital transformation, software and IT services. The current PAC Radar positions key providers of AI-related consulting, system integration and operational services based on an analytical evaluation of defined criteria.
The AI-related services included in the PAC Innovation Radar cover AI-related consulting as well as the implementation, integration and operation of AI solutions. Thus, the assessment did not cover AI platforms, but rather services that support corporate customers in the implementation of AI solutions - from the initial development of an AI strategy and the identification of use cases to the integration and management of AI solutions.
Arvato Systems was able to convince the PAC analysts in five segments at once. In the fields of AI-related services for "Governance, Risk & Compliance", "Production & Internet of Things" and "IT" the rating "Excellent" was awarded. For the areas of AI-related services for "Sales, Service & Marketing" and "Logistics/SCM", which are particularly focused at Arvato Systems, the company was awarded "Best in Class". The "Best in Class" rating is awarded to companies that drive the integration of new services and their market acceptance. According to PAC, these companies must have experience in providing market-leading or innovative services to their customers, as well as a solid economic performance and an extensive partner ecosystem.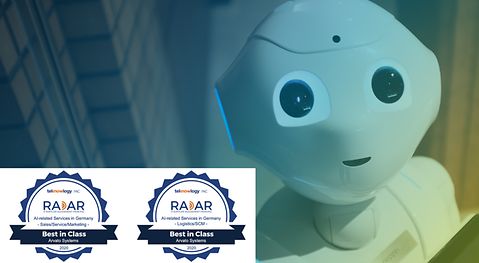 For some time now, Arvato Systems has been continuously expanding its expertise in the field of artificial intelligence and has steadily broadened its range of AI-supported solutions. The "AI Competence Cluster", which was founded in 2019, ensures the focused development of AI-based applications and thus provides targeted support for the digital transformation of Arvato Systems' customers.
In the past, Arvato Systems has repeatedly demonstrated its competence as a digital transformation partner and has been awarded several times as a leader - for example in the areas "Public Cloud Solutions & Service Partners", "Digital Transformation Services & Solutions", "Microsoft Ecosystems" and "Digital Business Transformation". The company also received the "Best IT Service Provider 2020" award, which is presented jointly by the business magazine "brand eins" and Statista.
The current awards in the context of the PAC Innovation Radar clearly show that Arvato Systems continues to successfully focus on innovative technologies and is an excellent partner for its demanding customers, especially in the area of applied artificial intelligence.
About Arvato Systems
Global IT specialist Arvato Systems supports major companies in Digital Transformation. About 3,300 staff in over 25 locations stand for in-depth technology expertise, industry knowledge, and focus on customer requirements. Working as a team, we develop innovative IT solutions, transition our clients into the Cloud, integrate digital processes, and take on IT systems operation and support. As a part of the Bertelsmann-owned Arvato Group network, we have the unique capability to work across the entire value chain. Through our strong strategic partner network with global top players such as AWS, Google, Microsoft, and SAP, we continuously strengthen our know-how and leverage the most advanced technology. We Empower Digital Leaders. arvato-systems.com