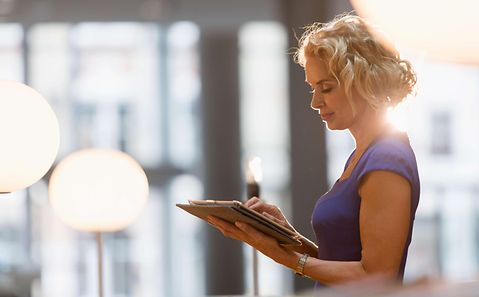 Guest User Manager
Manage external users in Microsoft Teams
Guest Users in Microsoft Teams
Guest User Manager (GUM) allows to manage guest users easy and secure. You decide who gets which permissions to view, edit or create guest users for your Microsoft 365 tenant in one central location.
Relevant information such as the guest user's company and internal responsables can be entered as soon as the user is created. You decide which information is mandatory.
Guest User Manager also supports you with managing your existing guest accounts. It will automatically set expiration dates and onboard them to the new guest user governance.
This gives you a quick and easy way to stay in charge of external people who can access your Microsoft 365 tenant.
Pricing Model for Guest User Manager
We offer Guest User Manager with a flexible licensing model. The exact license cost depends on the number of internal user accounts within your Microsoft tenant. For up to 250 user accounts, the license cost is €2,400 per year.
Guest User Manager License
The license covers all feature packages of GUM
User classification
Lifecycle management
Monitoring
Custom onboarding process
Setup support
Tenant size up to 250 internal users included
License packages
The license cost is depending on internal user count of type "Member" in your tenant:
| Package | max. Usercount | Price per month |
| --- | --- | --- |
| B0 | 250 | €200 |
| B1 | 1,000 | €360 |
| B2 | 2,000 | €460 |
| B4 | 4,000 | €570 |
| B8 | 8,000 | €770 |
| B12 | 12,000 | €970 |
| B16 | 16,000 | €1,170 |
| B20 | 20,000 | €1,370 |
| Unlimited | Unlimited | €1,500 |
Free Trial
The Guest User Manager can be evaluated free of charge for 30 days. During this time you can test all features without any restrictions.
After the trial period expires, all features will be automatically disabled. If the application is opened after the trial period has expired, an appropriate message will appear.
Request
Would you like to learn more about the Guest User Manager? Send us an inquiry and we will get back to you as soon as possible!