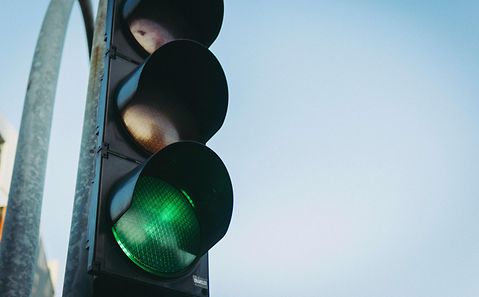 aroma® Supports Headless Commerce
API's for Shopping Cart, Wishlist and Checkout
Improve Your Customer Experience With Headless Commerce and the aroma® API's Across All Channels
What is Headless Commerce? 
In information technology, "headless" describes the technical separation of the external appearance (frontend) from the business process logics and data management (backend). This means that the frontend can always be updated without affecting the structures in the backend. To ensure that the backend can continue to communicate information to the frontend, high-performance interfaces (APIs) must be established.
How do Application Programming Interfaces (APIs) work?
APIs are characterized by predefined commands and functions that regulate access to the server and thus form the basis for communication between external systems. The advantage: Since the rules of APIs do not have to be constantly redefined, they enable a faster exchange of information between systems.
When people talk about "headless commerce" in retail or e-commerce, they refer to the separation between the e-shop interface and the software in the backend. Here, communication between the e-shop - the frontend - and the software - the backend - becomes more accessible, faster, and thus more efficient using APIs.
In classic e-commerce store systems, the front and backend are monolithic, meaning they are firmly connected. The creation of the frontend (e.g., for the shopping cart, the product pages, and the calculation) and the storage of data (e.g., for the shopping cart calculation, the availability of items, etc.) happens within one software stack.
Detached From the Classic E-shop System: Aroma® as the Backend of Shopping Cart, Wishlist, and Checkout
The concept of headless commerce shows: The classic e-shop system is changing. The e-shop is reduced in its complexity to the front end. At the same time, a suitable system in the background manages all outsourced processes, such as the calculation of the shopping cart, the checkout process, or the wishlist. This is where aroma® comes into play: as a software-as-a-service solution based on the API-first approach as well as microservices and taking advantage of the cloud, it can manage these backend processes efficiently and with high performance.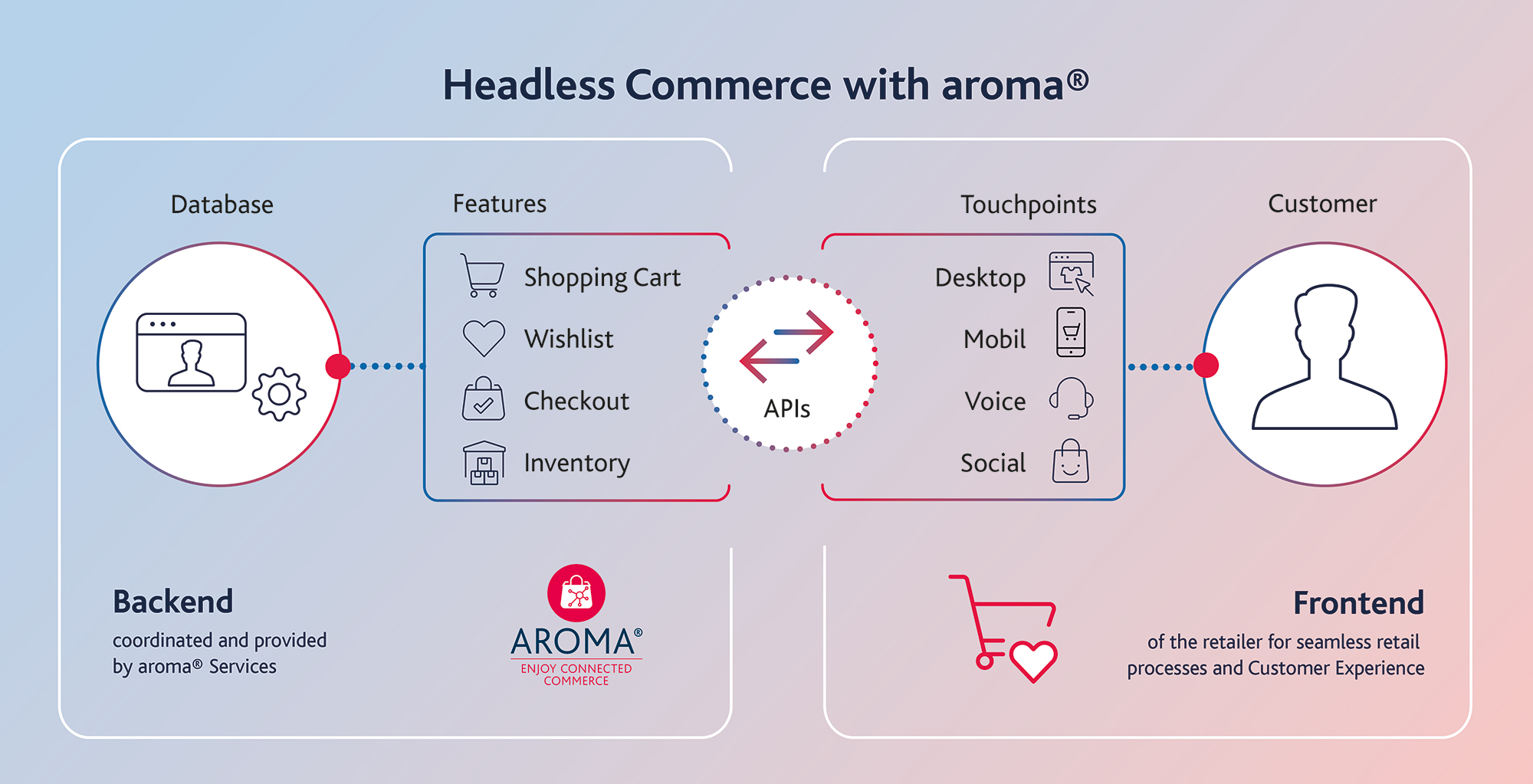 aroma® offers with the Shopping Cart a functionality that encourages retailers to adopt a headless commerce approach. It provides the correct backend for B2B merchants and retailers who want to manage their wishlists, checkout, and real-time inventory reservation in the background. At the same time, the front end is played out customer-specifically across different touchpoints.
Customer Satisfaction Through Efficient Cart Handling
A lean front end is not the only advantage of the headless commerce approach. Fast routing calculations in the Order Management System allow valuable customer information to be communicated to the frontend in real-time, such as the inventory of the selected items or the estimated delivery date. The result of this "real-time traffic light": less customer disappointment, more overview of inventory and the shopping cart - to improve the retailer's Customer Experience.
Advantages for Retailers at a Glance
The aroma® Shopping Cart Service Enables Headless Commerce Business 
Leaner and Less Complex Store Front End
Fast Order Routing in Order Management System Enables Value-Added Information for the Customer
Agile Implementation of New Frontends That Access the Same Backend Functionalities
Consistent User Experience Through Customization of the Frontend to Specific Customer Groups
Optimal IT Architecture for E-commerce Retailers with High Customization Needs