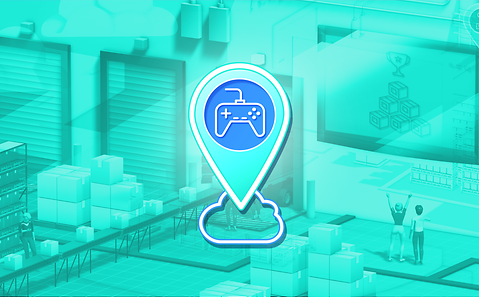 platbricks® Gamification
For motivated employees
Tap Into the Human Desire to Play
The competition for suitable employees is becoming increasingly fierce for companies. Monotonous and repetitive tasks are a frequent occurrence in logistics in particular, but they are indispensable for the entire supply chain. Up to now, employees have been motivated using monetary systems that are very expensive despite their low impact. 
There lacks a system that both motivates employees to carry out the tasks in a more sustainable way and is economical. platbricks Gamification taps into the natural human play instinct in order to intrinsically motivate employees to enjoy their work.
Features
A game is selected from the Arvato Systems Gaming Center as needed, which is then adapted to the customer's requirements. There are features such as:
Game features: live scoring, live notifications, live dashboards, score overview/competition overview
Organizer features such as team setup, scheduling
Live scoring
Live notifications
Live dashboard
Score and competition overview
Organizer features such as team setup, scheduling
The Arvato Systems Motivation Index is used to measure the increase in motivation
Employees are motivated through playing games
Simple administration and attractive user interface
Increased employee loyalty and satisfaction
Reduce Customer Returns - With the Gamification / CO2 Points System
With our use case "Gamification/CO² points system" we want to positively influence the return behavior of customers. In concrete terms, this looks like this:
Area-based customer groups compete with each other by having individual customers collect CO² points.
These points are totaled for the respective regions and compared with competing areas.  
If you add a benefit to the fun challenge - in our case, virtual trees grow in the app the more points you have - this additionally increases the motivation to change behavior accordingly.     
Also watch our video to get an insight.
With this approach, we are addressing currently relevant questions about the sustainable use of resources as well as the problem of a high number of returns in online retailing, which are associated with enormous costs. Through the interaction of SAP CX and our cloud platform platbricks, this is not only done on a technologically resilient basis, the approach also reflects our high level of technical innovation. 
The Following Goals Are Addressed:
Reduction of returns: By using the "gamification/CO² points system, customers are encouraged to generate fewer returns.
Image maintenance: Orders are converted into a CO² credit, returns into a CO² penalty. By using such an app, a company shows itself to be environmentally aware and future-oriented.
Creating incentives to buy: the competitive approach of comparison groups creates incentives to buy, because people want to win competitions.
Promoting sustainability: Customers are encouraged to reconsider their return behavior and order more selectively.
Collecting customer data: By regularly changing competing groups, a company can learn more about its customers and their return behavior.
Your Contacts for Gamification