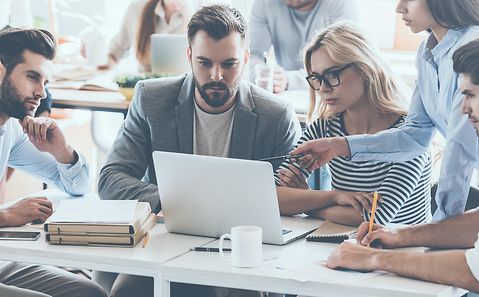 AWS Well-Architected Review
Your AWS system landscape put to the test
You have already brought one or more applications into the public cloud of Amazon Web Services (AWS), but are not sure whether your architecture still has gaps, savings potential or is ready for the future? Our AWS experts analyze your architecture according to the AWS Well-Architected Framework. This gives you a professional, neutral and objective analysis with guidance on how to optimize your Amazon Web Services infrastructure.
The AWS Well-Architected Review only takes a few hours and is conducted by specially trained and certified solution architects. Arvato Systems is an officially certified AWS Well-Architected Review Partner.
Initial Conversation
During an initial telephone call, you will talk to an Arvato Systems expert about the environment to be analyzed, agree on the next steps, and outline the schedule.
On-Site Analysis
We carry out the analysis of the existing landscape and the associated processes at your site. We would also be pleased to welcome participants from your various divisions at this event.
Discussion of Results
We prepare the results from the appointment, present them and give detailed feedback on possible improvement and solution approaches. If you are satisfied with our work, we are happy to optionally support you in the implementation of potential optimization measures or to take over these completely for you.
More about the AWS Well-Architected Framework
The AWS Well-Architected Framework was developed by Amazon Web Services to help and guide cloud architects build highly secure, high-performance, robust, and efficient AWS infrastructures. The framework helps to best understand all the decisions that need to be made when deploying systems in the AWS cloud and provides the ability to compare AWS architectures against best practices and identify areas for improvement.
This makes the operation of applications in the AWS cloud even more reliable, secure, efficient and cost-effective.
These Five Pillars Form the Foundation of the AWS Well-Architected Framework
Security
Protection of information and systems.
Dependability
Error avoidance and rapid system recovery.
Efficiency
Efficient use and deployment of your AWS resources.
Cost Optimization
Avoid unnecessary costs and get the most out of AWS services.
Operational Excellence
Alignment of structures, processes and behaviours so that a continuously improving organisation becomes possible.