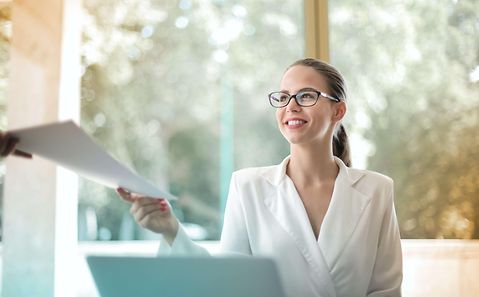 Arvato Systems Is an Expert in Digital Experience Solutions - Now Confirmed by ISG Analysts
Excellent services bring the corporate customer experience into the digital age
Digital Experience Solutions: ISG Sees Arvato Systems as a Leader
31.03.2022
Customer Experience
Digital Transformation
The analysts at ISG have now underscored it: Arvato Systems is one of the leading experts for digital experience solutions. In their study "ISG Provider LensTM Digital Business - Solutions and Service Partners Germany 2021", they place Arvato Systems in the "Leader" quadrant.

Digital experience solutions are an essential part of Digital Transformation. Sales and marketing departments are increasingly working together to use information from the digital customer journey to provide tailored customer care: This is precisely where Arvato Systems' digital experience solutions and services support them. Because of the Covid 19 pandemic, Digital Transformation has gained further momentum, and digital experience solutions are in demand as never before - in the B2C and B2B sectors. The leading role that Arvato Systems plays in this has now also been recognized in a study by analyst firm ISG. ISG (Information Services Group) is a highly renowned global technology research and consulting firm with more than 700 clients, including 75 of the world's 100 largest companies. ISG analysts help enterprises, the public sector, and service and technology providers achieve operational excellence and faster growth. In its latest study, "ISG Provider LensTM Digital Business - Solutions and Service Partners Germany 2021," ISG ranked Arvato Systems as a "Leader" in all four of the segments it examined: "Digital Business Consulting Services," "Digital Customer-Experience Services," "Digital Supply Chain Transformation Services," and "Sustainability and Decarbonization Services".
ISG Underscores Strength of Arvato Systems Digital Experience Solutions
The analysts at ISG also took a very close look at the "Digital Customer-Experience Services" segment in their study - and placed Arvato Systems in the "Leader" quadrant, not by chance. According to their assessment, Arvato Systems "... offers a coherent and broadly diversified value chain of digital experience solutions. With an in-house agency, strong CX cloud offerings, and innovative solutions with cutting-edge AI, Arvato Systems has a powerful range of digital experience solutions from a single source."

According to the ISG experts, the customer experience team is also a big plus. It consists of experienced experts, strong industry knowledge, and a results-oriented approach that shows results and makes them measurable.
CX specialists from Arvato Systems see their work confirmed
Arvato Systems is very pleased about the recognition by ISG. Dirk Brinkmann, Vice President Digital Experience at Arvato Systems, explains: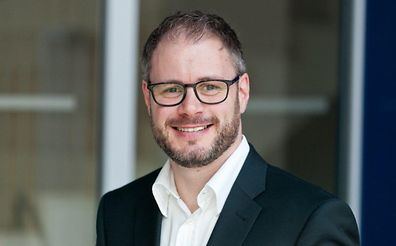 I am particularly pleased with our classification as a 'leader' in the digital experience solutions segment - even though we are among the leaders in all four segments surveyed. In my area of responsibility, Digital Experience, we have achieved a great deal in the past two years. The new products and services we have launched mark the cutting edge in this segment and seem to meet market needs ideally. First, our customers acknowledged this, and now the ISG analysts are doing the same with their rating.
Arvato Systems GmbH
Digital Business Needs Digital Experience Solutions
The Digital Customer Experience (CX) plays a vital role in the new digital business. Because the customer journey is increasingly a digital one. More and more digital touchpoints are being added all the time. Today, companies need digital experience solutions to integrate all the relevant but available data in different systems and make it available at all the relevant touchpoints.

Marketing and sales today aim to create an optimal customer experience. In this context, making products experienceable on the web with intelligent tools to promote and facilitate purchase decisions is becoming increasingly important. One keyword here is augmented reality. The merging of the virtual and real worlds is also evident in hybrid events. These had rightly established themselves at a time when it was not possible to meet several hundred people on site, but people did not want to forego personal exchange entirely.
Digital Services - Yes, but User-Friendly, Please
Digital experience solutions are no longer a fashion phenomenon; they become part of everyday life. Many decision-makers in B2B are also digital natives who transfer their user behavior from the private sphere to business life. That's why Arvato Systems places great emphasis on user experience (UX) and user interfaces (UI) in digital B2B services. For example, around 40 percent of the development budget for a cloud-based app went into its UX and UI design.

Gerrit Barembruch, Head of Digital Agency at Arvato Systems, also sees this as an important reason for being named a Leader by ISG. He says, "Our aspiration with the agency was to provide the entire UX service for a customer - from conception to implementation in-app or web - from a single source. That's why we also significantly increased our staff in the Digital Agency in UX and UI. You have to realize that B2B projects today place the same demands on the user experience as solutions that address B2C customers. The traditional boundaries between B2C and B2B have long since disappeared in the area of digital experience."
The Future? Digital Experience Solutions for Online Sales
It is unlikely that digitization will slow down again after the end of the pandemic and that the demand for digital experience solutions will stagnate or decline. The advantages of digital services have been convincing. Easier qualification of leads thanks to AI-powered tools and the correspondingly more efficient, time-saving approach are just some of the benefits. Intelligent tools such as chatbots have also proven their worth and become increasingly important. It remains essential to collect, process, analyze, consolidate, and playout relevant data stored in various systems to provide precisely tailored information at the relevant touchpoints. Data is the new gold: used correctly, it is an immense competitive advantage.

There is much to suggest that the sales process will continue to digitalize even after the pandemic. The trend toward pure digital sales - from lead generation to closing the deal - is likely to continue. This means that digital experience solutions will remain an essential part of the Digital Transformation of companies. But despite all the digitalization, personal customer contact has not become obsolete. It is just that it will increasingly develop in the direction of consulting - more individual consulting than standardized sales pitches. In this regard, Arvato Systems has developed a solution over the past 2 years that facilitates personal consulting based on correct and up-to-date data.