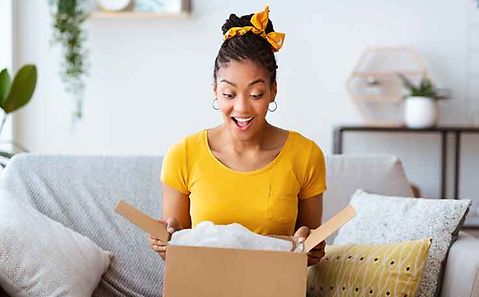 Subscription Service Leading to Dissatisfied Customers
Evade These Subscription Commerce CX Pitfalls
From Customer Delight to Absolute Disappointment
19.10.2023
Digital Transformation
E-Commerce
Customer Experience
Logistics
In this blog post, a formerly loyal customer recounts their frustrating experience with a vitamin subscription service, shedding light on the detrimental effects of poorly applied business strategies and processes. From the perspective of a business analyst, they breakdown and analyze the root causes of the issues. The post emphasizes the importance of effective communication, streamlined processes, and customer-centric approaches to maintain loyalty and satisfaction. Valuable lessons are provided, offering professional readers actionable insights to enhance their own business strategies and processes.
How Poorly Applied Strategies and Disconnected Processes Can Mean Losing Loyal Customers
As a former customer who spent $2k a year on a vitamin subscription service, my experience showcases how poorly applied business strategies and processes can cause even loyal customers to become frustrated and dissatisfied.
As a professional business analyst and a patient and understanding customer, I was surprised to find that my vitamin delivery subscription was continuously being billed and they were not being delivered consistently. After some detective work, I realized my subscriptions had turned into two orders because some products were backordered and, when delivered, created oversupply for me. With the oversupply, I skipped a month but then had to order it sooner than the regular subscription to get back on track. This resulted in two entirely separate subscription orders, and for the second subscription, because of the lower order cost, I was being charged a shipping charge each time. This shipping cost was 50% of the product cost for the order, so I was disheartened by this realization. The website was hard to tell that I had separate orders and from my end there did not seem to be any way to make these into a single order. To make matters worse, I was being charged recurring subscription and shipping fees for products that were more than three months behind and had still not received any of them, having already paid for them three times.
After contacting customer service, I received an unsatisfactory response, stating merely that multiple of my products were backordered and I was a few months out from receiving some of them. The response also offered a refund for the most recent shipping fee, which they stated was merely a courtesy, as was the offer to merge my two orders into one for me. This response was not enough, and I asked if their plan was to bill me and send me six months of products at once – a question to which they have yet to reply. 

The company's response was to offer to refund the shipping fee but only for my last order. As an unsatisfied customer who had been charged for products I had yet to receive, I accepted the offer but also requested they cancel all future orders. The company could have salvaged the relationship by addressing all the issues, refunding shipping and products I had yet to receive, apologizing, and offering in-stock alternatives at a discounted rate.
To add insult to injury, they were still sending me numerous marketing emails for the very same products they could not deliver. My social media and email inbox were full of promotions for products that were backordered but were still available to purchase or subscribe to.

The final frustration came when one of the backordered products arrived unsealed and leaking. The product needs to be refrigerated after opening so it was a total messy, smelly waste. I emailed them and they rushed shipped me a replacement which also arrived unsealed and leaking. I sent photos and told them to please just refund me. As a good faith measure, they offered me the refund but the 3rd item arrived in a similar fashion which further proved that they had no true understanding for remediation to the problems.
 
The issues with this company, from a business analyst's perspective, at their root were caused by supply chain disruption. a poor user interface, disconnected customer service, lack of quality control, and disconnected marketing. These issues exist as individual problems as well as in direct relation to one another. In my case, the supply chain issue that created backorders was the root of the problem. To retain customer loyalty, the company could have communicated better with customers and all possible touchpoints, provided an easy-to-understand user interface for recurring orders, maintained an interaction-driven and data-aware customer service team, used brand integrity protocols when using new suppliers and manufacturers, and used customer and situationally aware marketing efforts.
Pitfalls to Avoid:
Neglecting Supply Chain Management: Failure to address supply chain disruptions can lead to delayed orders and frustrated customers.
Disconnected Customer Service: Inadequate customer support and lack of empathy can cause customers to feel undervalued.
Inconsistent Product Availability: Charging customers for items that are severely delayed or never received damages trust and loyalty.
Poor User Interface Design: Overly simplified interfaces can result in errors and dissatisfaction among customers.
Disjointed Marketing Messaging: Promoting products that cannot be fulfilled undermines customer trust and brand credibility.
Keys to Success:
Communication is key – make sure channels are setup to communicate with your various business groups so the customer does not feel the disconnects. Keep the customers informed. 
Make your site easy to use but do not oversimplify to the point that your customers do not have features they might need.
If you're interested in hearing about a positive experience – keep your eye out for the follow-up to this blog. 
For more details on how you can avoid similar pitfalls with your subscription model, reach out to our e-commerce experts.