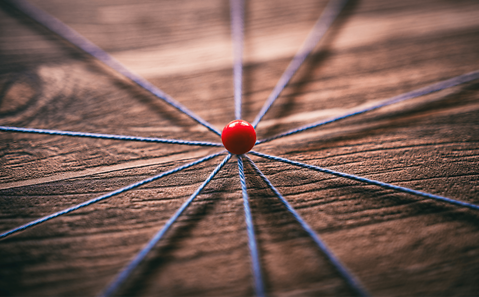 Strengthen Your Organization With Viva Connections and Simplify Internal Collaboration
Create a bridge between Microsoft Teams and your company's intranet
Microsoft Viva Connections for More Productivity
25.07.2023
Digital Workplace
Cloud
Digital Transformation
Microsoft Viva Connections - More Productivity, Better Communication, More Effective Collaboration
Viva Connections is a platform from Microsoft that makes it possible to seamlessly integrate your company's SharePoint home page with the Microsoft Teams app. This gives your company's employees easy access to relevant data, resources, and much more - all in one central location. With the Digital Workplace and modern ways of working in mind, it's important to make information, feeds, news, and resources equally available to all employees so they can work efficiently. Read our blog article to learn how Microsoft Viva Connections, in conjunction with Microsoft Teams and your company's intranet, enables easy collaboration and strengthens internal communication.
What is Microsoft Viva Connections
Microsoft Viva is a critical component of the Digital Workplace with Microsoft 365 to make it easier for your employees to collaborate and connect in the age of digitalization. Viva Connections is a Microsoft Employee Experience Platform (EXP) tool that integrates with Microsoft Teams. This allows employees to seamlessly access information, resources, and tools from your company's intranet without switching to the browser and leaving the Teams interface for key functionality. In addition, new features like Adaptive Cards and global navigation are optimized for the Windows Teams client and mobile devices.
The Components of Viva Connections
Microsoft Viva Connections consists of three key components that simplify the work for your employees. 
Dashboard
The dashboard, which also works on SharePoint start pages, is your employees' digital toolset. Here they can find all the resources they need for their work in an arranged form. The dashboard works with dynamic maps that enable interaction with colleagues, for example, to review information together and assign shifts. Employees can also integrate industry-specific apps into the dashboard. The most significant advantage of the dashboard is that it can be easily adapted to individual needs and expanded as desired.
Feed         
Your employees will find all relevant company news in the Viva Connections feed. The Viva Connections feed brings together the community features of Viva Engage, such as conversations, announcements, and storyline posts, in one place, reflecting each user's interests and needs. The feed can also be used on SharePoint sites using the Viva Connections feed web part and is available in the Viva Connections Teams app.
The content in the feed comes from three different sources. A significant portion is sourced from SharePoint news published from the Home page and news, communication, and team sites. In addition, the feed also plays out posts from the Viva Engage community and content from Stream into the meal.
Resources
Resources in Viva Connections are navigation links set up and customized in the Teams app or the global SharePoint navigation. By combining the custom navigation links and dynamically generated SharePoint links, Viva Connections provides employees with efficient and user-friendly navigation on desktop and mobile devices. Simplifying access to relevant information and resources makes work easier and increases productivity.
The decisive advantage of Viva Connections: The individual adaptability of the portal
Your employees know which resources they frequently need for their work and can add them to the dashboard. The news feed can also be personalized, so all employees can create the tool perfectly tailored to their needs. Integrate your company's intranet portal; everyone can access documents, information, discussions, and other company resources anytime.
How Does the Integration of Microsoft Viva Connections Work?
Viva Connections can only be used in conjunction with Microsoft Teams. The two apps work seamlessly together. If your company doesn't use Teams yet, you must first integrate the app with Digital Workplace. Then you can install Microsoft Viva Connections and pin it to Teams when you choose your settings.
Security and Privacy: How Does Microsoft Ensure the Security of the Platform and User Data?
Microsoft Viva and all Viva apps, including Viva Connections, adhere to Microsoft's privacy policy, the General Data Protection Regulation, and the Microsoft EU Data Boundary. The apps also inherit privacy settings and features you already have set up in Microsoft 365, Teams, Yammer, or SharePoint.
You also have the option to customize the information to be shared in each app. This protects all user data from unlawful access.
Do you still have questions about Microsoft tools like Viva Topics? 
Feel free to contact us and we will help you.
What Are the Benefits of Viva Connections?
Apps like Teams enable employees to collaborate effectively wherever their workplace is located. The intranet provides critical information, input, and resources for their work. Using the intranet and Microsoft Teams simultaneously used to be complicated - employees had to switch back and forth to find answers, synchronize information, and communicate with colleagues.
Microsoft Viva Connections is the simple solution to this problem. You can use Viva Connections to integrate your company's intranet with teams. These are your advantages in doing so:
Your employees will find all important information, resources, and opportunities for interaction on just one platform. This speeds up processes and ensures smooth communication.

Collaboration across a physical distance is improved.

For employees, beyond the simplified collaboration, the advantage is that they can customize Viva Connections: They decide how their dashboard looks and which messages they see. They can also add frequently used resources to be accessed with just one click.

The tool manages the balancing act between a tool that makes work easier for everyone in equal measure and a personalizable app tailored to the users' needs and preferences.

Another advantage is that employees do not have to worry about data protection while using Viva Connections: Microsoft carefully ensures that its data protection standards, as well as those of the EU and the GDPR, are adhered to.
Optimal Consulting Around the Viva Suite From Arvato Systems
Arvato Systems is an internationally operating IT specialist that has already accompanied numerous companies on their way to digitalization. If you are wondering whether Viva Connections or Microsoft Viva is a suitable solution for your company, we offer comprehensive consulting. Our team of experts has in-depth experience with implementing Microsoft tools in companies and will show you how you can benefit to the maximum. You will receive important information for decision-making and, if required, support during implementation. It doesn't matter if you already have a Digital Workplace in your company.