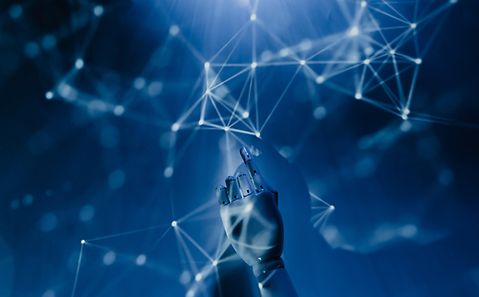 Linking Sap Processes With the Machine Learning Services of the Google Cloud
Increasing business value with the use of innovative technologies
SAP and Google Machine Learning
23.11.2021
Google Cloud Platform
Artificial Intelligence
SAP
Would you like to understand how you can increase your business value with the use of innovative technologies? Read this blog post to learn about the possibilities offered by linking SAP processes with Google Cloud services.
Migrating your SAP systems to the Google Cloud Platform (GCP) offers you both the opportunity to use state-of-the-art Infrastructure-as-a-Service with the highest scalability and availability, and to complement your SAP systems with an innovative set of Google Cloud tools and services. These two aspects form the essential basis for transforming your business into an intelligent and data-driven enterprise in a forward-looking way and thus increasing your business value.
SAP on GCP Meets BigQuery
An important step in the context of a forward-looking transformation is the combination and analysis of one's own data with further information from customers, suppliers and competitors. By linking SAP processes with Google BigQuery, it is possible to create precisely this required central data platform and consequently gain new real-time insights into one's own processes, one's own company and one's own customers. Learn more about the basics of linking SAP and BigQuery in a meaningful way here.
SAP on GCP Meets BigQuery Machine Learning
In addition to these basic functionalities, BigQuery offers the possibility to look intelligently into the future via built-in machine learning capabilities and on the basis of its own data. In addition to real-time insights, this also enables data-based forecasts. Intelligent sales forecasts can be used to predict customer requirements and optimize the procurement process and warehousing.
Based on past business transactions and with Google BigQuery Machine Learning, however, fraud can also be detected and prevented, key financial figures can be forecast, and business decisions can be derived accordingly. Similarly, product suggestions can be used specifically to increase sales figures through coordinated advertising campaigns or the formation of intelligent product bundles.
SAP on GCP Meets Google Machine Learning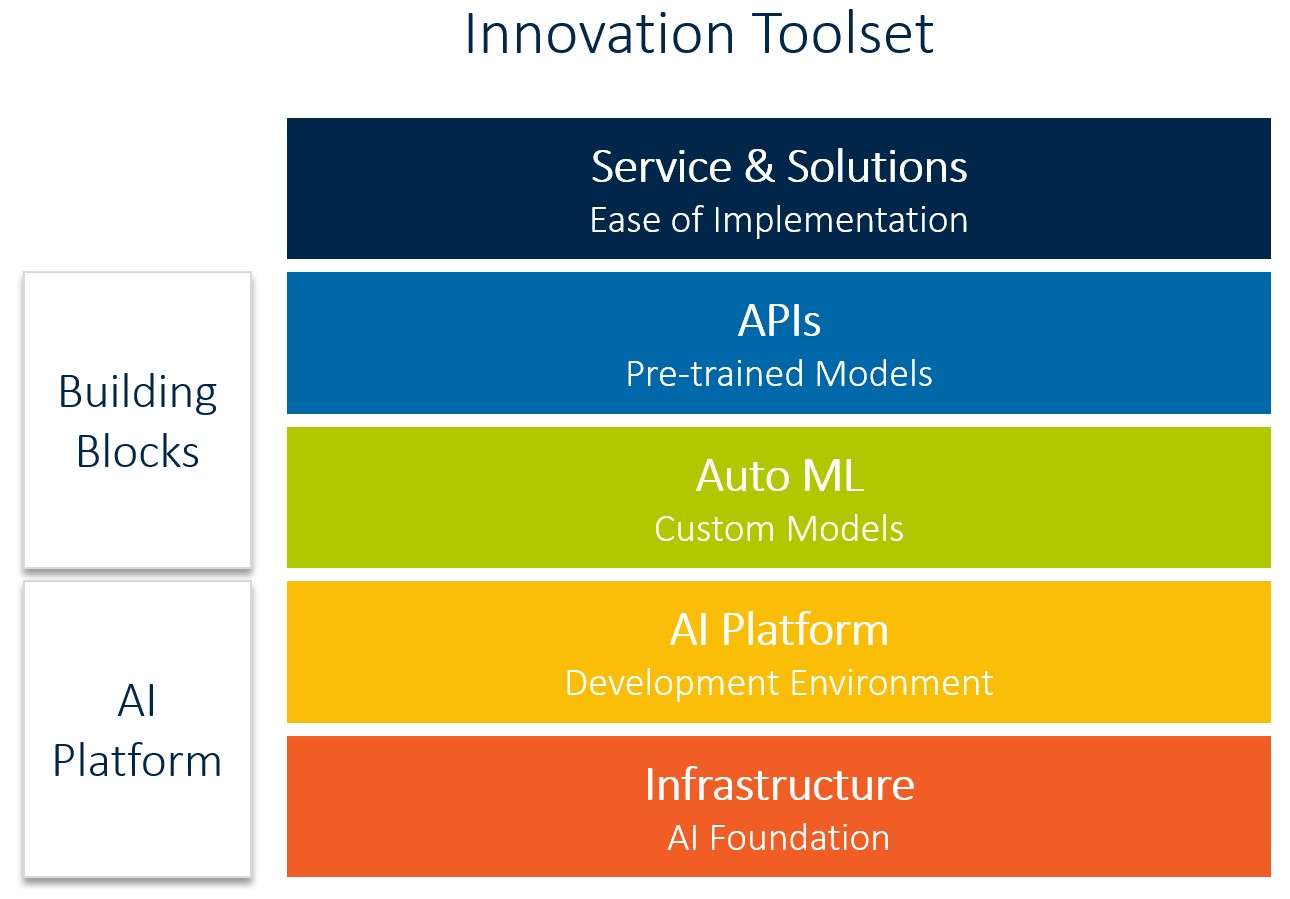 In addition to the machine learning capabilities integrated in BigQuery, Google offers a large collection of other tools and services that enable the optimization of one's own processes. These can be divided into five categories, each of which requires a varying degree of expertise and effort to implement.
For the development of basic, own AI cases, Google offers frameworks, such as Tensorflow, and tools for data labeling. The Google AI Platform offers customers the modern tools to build state-of-the-art services that support their own business processes in the best possible way.
In the Building Blocks area, Google bundles machine learning models and services that are either initially trained with the company's own data (Auto ML) or are already pre-trained with Google data and can be directly consumed as services (APIs). Functions such as translation, speech-to-text, video intelligence or natural language offer the possibility of providing text or audio chatbots. These can support customer service, for example, to answer FAQs externally or internally quickly and easily.  
With solutions such as Document AI, Google and Google partners offer fully-fledged, intelligent applications that build on the building blocks of the previous stages. Google Document AI can, for example, significantly simplify the processing and digitization of offers and invoices in purchasing and thus optimize the entire process in interaction with SAP.
SAP on GCP Meets Google Machine Learning - Use Cases
Overall, Google offers a wide range of intelligent services for integration into one's own company. In addition to the examples already mentioned, options can be found in almost every business area and process for how they can be optimized with the support of machine learning:
Finance
For predicting key figures
For processing documents
For the detection of fraud
Production  
For automatic evaluation of inspection images and for final quality control  
For intelligent monitoring of machines through predictive maintenance
Procurement and Logistics
For demand forecasting
For optimization of picking and delivery processes
Sales and Service
For data-based product recommendations
For digital assistants for customers and service staff
For intelligent price optimization
It turns out that by linking SAP on GCP and Google Machine Learning tools and services, significant added value can be achieved - and this in almost every business area and process. Start now to create real business value through the use of innovative technologies and transform your business into a forward-looking, intelligent and data-driven company.