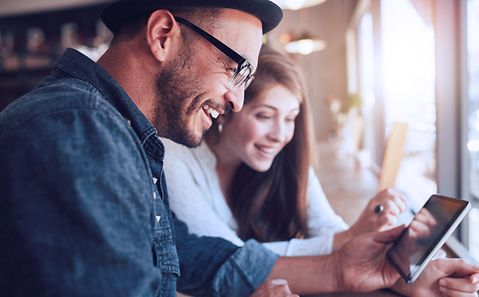 Press Release
10. May 2022
Arvato Systems Is the First Company to Be TÜV SÜD Certified According to ISO/IEC 22237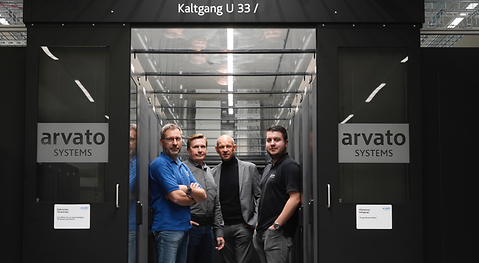 Arvato Systems meets global standard for data centers
Extensive requirements for availability and security as well as energy efficiency
TÜV SÜD awards ISO/IEC 22237 certificate for the first time
Gütersloh – Arvato Systems is the first data center operator in Germany to be certified by TÜV SÜD according to the new ISO/IEC 22237 standard. This globally uniform standard makes it possible to take a holistic approach to data centers and addresses all aspects of the facility and infrastructure. A data center certified to ISO/IEC 22237 must meet clear requirements for availability and security as well as energy efficiency.
Arvato Systems' high-availability data centers are among the most secure and modern in Germany. For many years now, they have repeatedly been extensively certified according to national and international standards - including the DIN EN 50600 standard, which has been authoritative for data center operators since 2015. 
The approach taken in this standard is now being taken up by the new ISO/IEC 22237 standard and raised to the international level. This makes it possible to plan, build and operate data centers worldwide according to the same principles and to rely on tested quality. This applies, for example, to areas such as ensuring availability and the quality of management processes, but also to the important issues of energy efficiency and sustainability in terms of the efficient use of resources.
The requirements of ISO/IEC 22237 are defined in the seven parts of the standard:
General concepts
Building construction
Power supply and distribution
Environmental control
Telecommunications cabling infrastructure
Security systems and
Management and operation.
Parts 1, 3, and 4 have been published to date; the remaining parts are currently available as technical specifications and will follow successively in the coming years.
For customers of data center operators, this means that with data centers certified to ISO/IEC 22237, they can rely on quality tested to uniform standards worldwide. Another advantage is that the entire infrastructure is mapped in just one single certificate. This is not only efficient and simplifies comparability, even in an international context, but at the same time provides a solid basis for drafting contracts.
"Arvato Systems' data centers have already been regularly tested and certified by TÜV SÜD for many years," says Markus Schwarz, Manager Data Center at Arvato Systems. "Since TÜV SÜD is now one of the first companies to offer certification according to ISO/IEC 22237, we naturally took this opportunity directly because we are convinced of the quality of our data center services. This has been confirmed by the successful certification, which we are very pleased about." 
Thomas Grüschow, lead auditor at TÜV SÜD, adds: "The fact that Arvato Systems has met the high requirements of ISO/IEC 22237 and was the first company in Germany to be certified speaks for the high quality of the data centers and the processes behind them. What is exciting for data center operators is the mapping of the complete infrastructure in just one certificate and the international nature of the new standard. Through certifications according to ISO/IEC 22237, we provide more security for planners and investors of data centers as well as for customers of data center operators."
About Arvato Systems
Global IT specialist Arvato Systems supports major companies in Digital Transformation. About 3,300 staff in over 25 locations stand for in-depth technology expertise, industry knowledge, and focus on customer requirements. Working as a team, we develop innovative IT solutions, transition our clients into the Cloud, integrate digital processes, and take on IT systems operation and support. As a part of the Bertelsmann-owned Arvato Group network, we have the unique capability to work across the entire value chain. Through our strong strategic partner network with global top players such as AWS, Google, Microsoft, and SAP, we continuously strengthen our know-how and leverage the most advanced technology. We Empower Digital Leaders. arvato-systems.com 
About TÜV SÜD
Founded in 1866 as "Dampfkesselrevisionsverein", TÜV SÜD is now a globally active enterprise. More than 25,000 employees at over 1,000 locations in around 50 countries ensure the optimization of technology, systems and know-how. They make a significant contribution to making technical innovations such as Industry 4.0, autonomous driving or renewable energies safe and reliable. TÜV SÜD offers comprehensive services for planners, installers and operators of data centers and is one of the first companies worldwide to carry out certifications in accordance with ISO/IEC 22237. www.tuvsud.com
Download the Image Material of Our Press Release Here