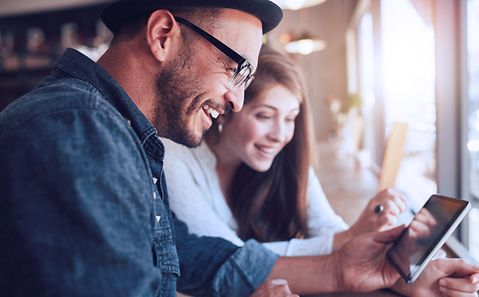 Press Release
25. August 2022
Arvato Systems Wins Contract With EWE

Order for comprehensive IT services
Arvato Systems wins contract for IT back-end services and data center operations
EWE is one of the significant energy service providers in Germany
Gütersloh - In a sophisticated Europe-wide tendering process, EWE Aktiengesellschaft in Oldenburg has been looking for competent service providers to supply various services in the IT area. Arvato Systems won one of five lots for "IT back-end services and data center operations" and was awarded the contract. "We are very pleased to expand our existing partnership with EWE and swb," said Olaf Steinbrink, the managing director at Arvato Systems responsible for the energy sector.
As a digitization and IT partner to the energy industry, Arvato Systems is one of the most experienced players in the market and supports numerous large municipal utilities and network operators in optimally setting up their processes, organization, and services. The company has been advising the energy industry for more than 30 years. It supports the Digital Transformation of utilities - from strategy and process consulting to cloud solutions and platform solutions as well as IT and infrastructure services.
The current contract win is an excellent success for Arvato Systems. "Being able to support EWE as one of the major energy service providers in Germany makes us extremely happy," said Olaf Steinbrink. With the contract for "backend services", Arvato Systems secured the most extensive block of tasks in the Europe-wide tender. The service contract with EWE, which has now been won, runs for several years. For EWE's subsidiary swb, the company has provided relevant IT services for many years.
Olaf Steinbrink concludes: "The energy industry is an important business segment for Arvato Systems, which we continuously develop. In this respect, the cooperation with the EWE Group is also precious for us in strategic terms."
About EWE
As an innovative service provider, EWE is active in the business areas of energy, telecommunications, and information technology. With over 9,500 employees and €6.1 billion in revenue in 2021, EWE is one of Germany's large energy companies. Headquartered in Oldenburg, Lower Saxony, the company is predominantly municipally owned. It supplies around 1.4 million customers with electricity, about 0.7 million with natural gas, and about 0.7 million with telecommunications services in northwestern Germany, Brandenburg, Rügen, and parts of Poland.
About Arvato Systems
Global IT specialist Arvato Systems supports major companies in Digital Transformation. About 3,300 staff in over 25 locations stand for in-depth technology expertise, industry knowledge, and focus on customer requirements. Working as a team, we develop innovative IT solutions, transition our clients into the Cloud, integrate digital processes, and take on IT systems operation and support. As a part of the Bertelsmann-owned Arvato Group network, we have the unique capability to work across the entire value chain. Through our strong strategic partner network with global top players such as AWS, Google, Microsoft, and SAP, we continuously strengthen our know-how and leverage the most advanced technology. We Empower Digital Leaders. arvato-systems.com 
Download the Image Material of Our Press Release Here