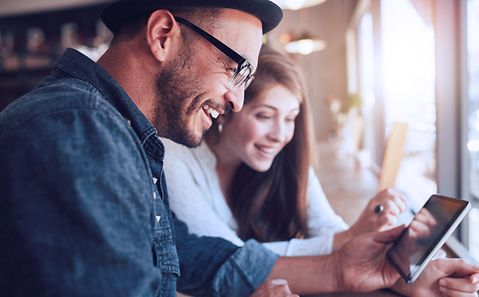 Press Release
20. January 2021
Partnership with Leading POS Software Provider Zucchetti Switzerland

Arvato Systems and POS-provider Zucchetti declared a partnership
Arvato Systems provides cloud and managed services
Zucchetti able to provide fully managed POS SaaS 
Gütersloh/Mendrisio – Arvato Systems and Zucchetti Switzerland SA part of the leading Italian IT Zucchetti group, declared a partnership with an initial contract period of three years. Zucchetti Switzerland SA (Zucchetti) represents one of the leading POS technology providers for the hospitality and retail industries in Europe, with a rapid growth in the rest of the world.
The partnership with Arvato Systems grew out of joint projects, when Zucchetti needed a managed cloud-based infrastructure to provide their customers with a SaaS-based POS system. Arvato Systems and Zucchetti designed a fully scalable, flexible and secure infrastructure based on Microsoft Azure cloud technology together with Arvato's managed cloud services. The newly designed managed infrastructure together with the innovative TCPOS application, deliver a scalable and easy to manage SaaS based POS solution.
"Our customers in the hospitality and retail industry do not need to invest anymore in own servers and will be able to adopt new business functionalities even faster by using this new technology." Says Thomas Baur, COO of Zucchetti Switzerland "Furthermore they will now benefit from the high availability of the solution as well as having the insurance that data is backed up".
Zucchetti chosen Arvato Systems as a partner due to several benefits. Arvato Systems is able to consult and deliver a wide variety of scalable and flexible multi cloud infrastructures – in collaboration with different public cloud providers such as Microsoft, Google or AWS – as well as virtual private cloud services delivered out of Arvato's own, German data centres On top of these infrastructures Arvato delivers a wide variety of modern managed (cloud) infrastructure services. Last but not least, Arvato Systems operates in the same vertical as Zucchetti bringing synergies to the partnership, as well. The partnership started in November 2020 and has an initial contract period of three years.
According to Peter Stemerdink, Key Account Executive: "Our broad capabilities to deliver multiple cloud infrastructures with seamless managed (cloud) infrastructure services are a good example how Arvato Systems can help independent software vendors (ISV's) help to transform their business models."
About Arvato Systems
Global IT specialist Arvato Systems supports major companies in Digital Transformation. About 3,300 staff in over 25 locations stand for in-depth technology expertise, industry knowledge, and focus on customer requirements. Working as a team, we develop innovative IT solutions, transition our clients into the Cloud, integrate digital processes, and take on IT systems operation and support. As a part of the Bertelsmann-owned Arvato Group network, we have the unique capability to work across the entire value chain. Through our strong strategic partner network with global top players such as AWS, Google, Microsoft, and SAP, we continuously strengthen our know-how and leverage the most advanced technology. We Empower Digital Leaders. arvato-systems.com 
About Zucchetti
Zucchetti: With more than 6,000 employees, a nationwide distribution network exceeding 1,650 Partners in Italy and 350 in over 50 countries in the world, and more than 600,000 customers, Zucchetti Group is one of the most important Italian companies in the IT sector in Europe. Zucchetti designs Software and Hardware solutions and innovative services designed and developed to meet the specific needs of small, medium and large sized companies. www.zucchetti.com