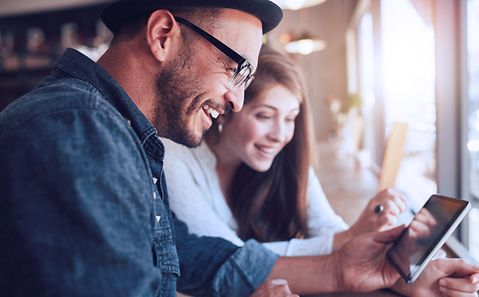 Press Release
12. May 2023
TISAX® Level 3 Assessment Consolidates Arvato Systems' Role for Automotive Manufacturers and Suppliers

Arvato Systems successfully completes TISAX® Level 3 Assessment
IT specialist Arvato Systems now officially listed in the Automotive Industry's ENX Portal
Gütersloh – Arvato Systems has successfully completed a TISAX® Level 3 Assessment by DQS. For the IT specialist, the focus was on proving information security and implementing the GDPR for customers from the Automotive Industry and their suppliers. With the positive results, Arvato Systems is now officially represented as an IT Service Provider on the TISAX® Portal operated by the European ENX Association for the Automotive Industry.
TISAX® (Trusted Information Security Assessment Exchange) is a registered trademark of the ENX Association and a uniform standard defined in the European Automotive Industry for Information Security and Data Protection with special consideration of the requirements of Automotive Manufacturers. All members of the German Association of the Automotive Industry (VDA) recognize the corresponding TISAX® label and now consider it mandatory in their tenders. 
TISAX® Assessment According to the Highest Possible Level 3
The TISAX® assessment was conducted in accordance with Level 3, the highest possible protection class with very high requirements (Scope ID SK65M5). In a Level 3 Assessment, the auditor also evaluates the effectiveness and maturity of the ISMS (Information Security Management System) through an On-Site Assessment with all stakeholders of the company to be audited in the form of expert interviews. Accordingly, DQS BIT GmbH (Deutsche Gesellschaft zur Zertifizierung von Managementsystemen Bildung und IT, or DQS for short) included Arvato Systems employees working for the Automotive Sector in its Assessment.
Entry in ENX Portal Enables Exchange
Arvato Systems has been certified in accordance with ISO/IEC 27001 for quite some time. In the meantime, more and more OEMs (Original Equipment Manufacturers) additionally consider a successful TISAX® Assessment to be a mandatory condition for their tenders. The fact that Arvato Systems has successfully completed the Assessment is made transparent to companies in the industry by the corresponding entries in the ENX Portal under Assessment ID A15NK9-1. The ENX Portal enables the exchange of Assessment results with existing and potential business partners. Access to the results in the ENX Portal is reserved for TISAX® participants. TISAX and TISAX results are not intended for general public.
Assessment-ID: A15NK9-1
Scope-ID: SK65M5
About Arvato Systems
Global IT specialist Arvato Systems supports major companies in Digital Transformation. About 3,300 staff in over 25 locations stand for in-depth technology expertise, industry knowledge, and focus on customer requirements. Working as a team, we develop innovative IT solutions, transition our clients into the Cloud, integrate digital processes, and take on IT systems operation and support. As a part of the Bertelsmann-owned Arvato Group network, we have the unique capability to work across the entire value chain. Through our strong strategic partner network with global top players such as AWS, Google, Microsoft, and SAP, we continuously strengthen our know-how and leverage the most advanced technology. We Empower Digital Leaders. arvato-systems.com