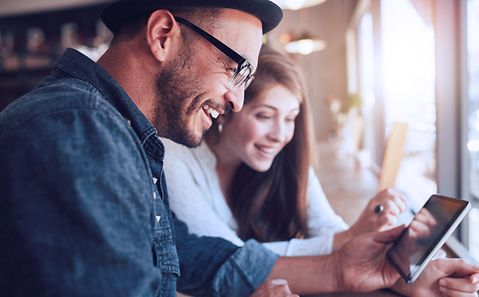 Press Release
19. October 2022
Arvato Systems Supports Transformation to SAP S/4HANA at Stadtwerke Potsdam

Stadtwerke Potsdam awarded Arvato Systems the contract to set up a new SAP S/4HANA platform as part of a Europe-wide tender
The tried-and-tested Arvato Golden Master approach, which enables a modern target architecture, standardized interfaces, and harmonized end-to-end processes, will be used
Gütersloh - Stadtwerke Potsdam GmbH has commissioned Arvato Systems to migrate the core functionalities of the existing two SAP ERP system landscapes to a central SAP S/4HANA platform. Arvato Systems also won the contract to provide change management consulting support to Stadtwerke Potsdam as part of its digitization strategy. The contracts were awarded during a Europe-wide negotiated procedure. Arvato Systems was impressed with its in-depth understanding of business and processes and convincing concepts for implementation. Olaf Steinbrink, Managing Director at Arvato Systems: "We are delighted that we were able to convince Stadtwerke Potsdam of our extensive expertise in the transformation to SAP S/4HANA."
With around 1,750 employees, Stadtwerke Potsdam takes care of electricity, gas, and district heating, water supply, and wastewater disposal, as well as local public transport, city lighting, and the operation of public baths in the capital of Brandenburg. The migration to a central SAP S/4HANA system is intended to create a future-proof working basis for this wealth of tasks. Specific goals include uniform and more efficient business processes, standardization of processes, unification of data structures, and greater transparency for corporate management through effective management reporting.
According to the greenfield model, Stadtwerke Potsdam has decided to build the new SAP S/4HANA platform. The tried-and-tested Arvato Golden Master approach is being used, which enables a modern target architecture, uniform interfaces, and harmonized end-to-end processes.
An agile approach based on the SAP Activate methodology and the SAP standard roadmap is planned for the project implementation. Implementation started on the day the contract was awarded. The migration is expected to be completed by the end of the first quarter of 2025. Activities will continue in change management until the end of the second quarter of 2025.
About Stadtwerke Potsdam
Stadtwerke Potsdam GmbH is a 100% subsidiary of the state capital of Potsdam. It provides municipal services in the areas of energy, water, waste disposal, transport, lighting, and pool operation via the companies organized in the association.
Stadtwerke Potsdam acts as a shared service center for comprehensive, mainly internally provided services in the functional areas of IT, purchasing, human resources, and finance. Stadtwerke Potsdam GmbH (SWP) is one of the largest companies in the state capital Potsdam. Under its umbrella, beginning in 2000, are successively the
Energie und Wasser Potsdam GmbH
Stadtentsorgung Potsdam GmbH
ViP Verkehrsbetrieb Potsdam GmbH
Bäderlandschaft Potsdam GmbH
Netzgesellschaft Potsdam GmbH
Stadtbeleuchtung Potsdam GmbH
Kommunale Fuhrparkservice Potsdam GmbH und die
Krampnitz Energie GmbH
Each of these provides different services for the citizens of Potsdam and thus forms a supporting pillar of life together in Potsdam.
About Arvato Systems
Global IT specialist Arvato Systems supports major companies in Digital Transformation. About 3,300 staff in over 25 locations stand for in-depth technology expertise, industry knowledge, and focus on customer requirements. Working as a team, we develop innovative IT solutions, transition our clients into the Cloud, integrate digital processes, and take on IT systems operation and support. As a part of the Bertelsmann-owned Arvato Group network, we have the unique capability to work across the entire value chain. Through our strong strategic partner network with global top players such as AWS, Google, Microsoft, and SAP, we continuously strengthen our know-how and leverage the most advanced technology. We Empower Digital Leaders. arvato-systems.com