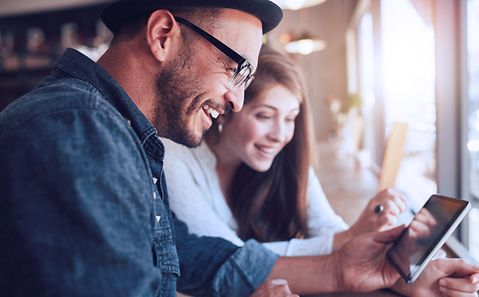 Press Release
27. January 2022
TWL Metering GmbH startet GWA-Produktivbetrieb

Successful smart energy project from Schleupen and Arvato Systems 

Schleupen integrates module for intelligent metering system into its end-to-end solution 

Arvato Systems additionally serves as hosting partner for SAP IS-U 
Gütersloh, Germany – Schleupen and Arvato Systems successfully complete a major project in connection with the roll-out of smart meters. The smart meter gateway administration (GWA) solution of TWL Metering GmbH, a subsidiary of Technische Werke Ludwigshafen am Rhein AG (TWL), has gone live.  
The module for the Arvato Energy Platform® (AEP) intelligent metering system was successfully integrated into the end-to-end solution provided by the project owner (Schleupen). Furthermore, Schleupen's end-to-end GWA solution has interfaces to Schleupen.CS as well as other ERP software, such as SAP IS-U, and uses Vodafone as its communication platform. In the project at TWL, IS-U is hosted through Arvato Systems and thus acts in two roles. 
TWL on Track with Roll-Out Plan
TWL is currently working to install and commission additional smart meter gateways. The municipal utility is on track with its plan to have smart meters represent 10 percent of all meters installed as of February 2023. The smart meters will be installed in place of older meters scheduled for regular replacement. Up to now, larger residential customers with an annual energy consumption of 6,000–10,000 kWh had been given priority. Households can access their meter readings via a portal which allows them to reap the benefits of smart meters, including full, round-the-clock transparency regarding energy consumption without the need for their home meters to be read on site.
"Earning Money with Smart Meters"
The metering point operator TWL Metering (the officially designated chief metering point operator in its region) and distribution network operator TWL Netze are both pursuing a proactive smart metering strategy. Smart meter gateway administration is done in-house to minimize reliance on outside providers. This enables TWL Metering to respond flexibly to the mounting legal requirements for smart meter gateways. Andreas Pöhner, Business Owner AEP at Arvato Systems, sees great potential for the energy market: "Smart metering systems are a central component of the energy supply of tomorrow. Numerous new use cases and businesses offering value-added services and products – from CLS management all the way to data lakes and Artificial Intelligence – will be built on these systems in the future. The joint project with our partner Schleupen illustrates our efforts to lay the foundation for these developments." 
About Arvato Systems
Global IT specialist Arvato Systems supports major companies in Digital Transformation. About 3,300 staff in over 25 locations stand for in-depth technology expertise, industry knowledge, and focus on customer requirements. Working as a team, we develop innovative IT solutions, transition our clients into the Cloud, integrate digital processes, and take on IT systems operation and support. As a part of the Bertelsmann-owned Arvato Group network, we have the unique capability to work across the entire value chain. Through our strong strategic partner network with global top players such as AWS, Google, Microsoft, and SAP, we continuously strengthen our know-how and leverage the most advanced technology. We Empower Digital Leaders. arvato-systems.com