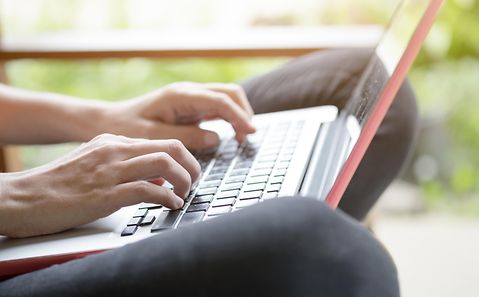 Information on the Processing of Your Personal Data
The information below provides you with an overview of the processing of your personal data (hereinafter "data") by the Arvato Systems Group as well as your data protection rights.
Who Is Accountable (Data Controller) for the Processing of My Data?
The Arvato Systems Group as controller in terms of data protection is accountable for the herein covered processing activity/ activities and addressee of your rights as a data subject. We process personal data in accordance with the European General Data Protection Regulation (GDPR) and laws locally applicable.

You can contact our data protection officer via the postal address of the respective legal entity noting "Attn: Data Protection Department" or via the e-mail address datenschutz@arvato-systems.de, phone: +49-5241-80 70785.
What Are the Purposes of My Data Being Processed and What Is the Legal Basis?
The purposes for the processing of personal data accord with the statutory conditions for their permitted usage at the time of their collection. We use your personal data for the purposes of pursuing, establishing, and conducting a business relationship between you and our corporate group. Art. 6 I lit. b DSGVO serves our company as the legal basis for this. They will only be further processed for other purposes if there is a legal basis for this. The data are only processed for other purposes if there is a legal basis for this. Processing operations may also be based on Art. 6 I lit. f DSGVO. Processing operations are based on this legal basis if the processing is necessary to safeguard a legitimate interest of our company or a third party, provided that the interests, fundamental rights, and fundamental freedoms of the data subject do not predominate. If the processing of personal data is based on Article 6 I lit. f DSGVO, our legitimate interest is the performance of our business activities to the satisfaction of our customers, provider and employees.
Am I Obligated to Provide Data?
It is unavoidably necessary for personal data to be collected for the processing purposes outlined above pursuant to contractual and legal requirements. Without this data, we will generally be unable to perform processing.
Who Receives My Data?
We use service providers (contract processors) who are bound by instructions and who only have access to your data to the extent and for the period necessary for the provision of the services. If these service providers process your data outside the European Union, this may result in your data being transferred to a country that does not guarantee the same data protection standard as the European Union. However, such a level of data protection can be guaranteed with a suitable guarantee. When selecting service providers, Arvato Systems takes the necessary steps to contractually ensure an equivalent level of data protection.
How Long Will My Data Be Stored?
Data we process will be deleted in accordance with Articles 17 and 18 GDPR as soon as they are no longer required for their intended purpose unless their deletion is not permitted pursuant to legal retention requirements. If data are not deleted due to being required for other legally permissible purposes, the data are held in restriction and may not be processed for other purposes.
What Rights Do I Have Respecting My Data?
You have the right to request access to your data, which we currently store. Where these data are incorrect or not up to date, you have the right to request rectification. In addition, you can request erasure and/or restriction of your data where the criteria set out in Art. 17 and 18 of the GDPR are met. Where our processing of data provided by you is based on your consent or is subject of a contract, you may request a copy of these data in a structured, common and machine readable format (right to data portability).
You have the right to object to the processing of your data, Art. 21 GDPR.
If you have given us consent to process your personal data for specific purposes, you have the right to withdraw this consent at any time with effect for the future.
If you wish to exercise your rights or have general questions regarding data protection within the Arvato Systems Group, you may contact us at any time via the above contact details. You also have the option of contacting a data protection authority and filing a complaint.
Is My Data Processed by Means of Automated Decision-Making, Including Profiling?
Your collected data is not utilised for automated decision making or profiling.
Conclusion / Version Information
In the further development of Arvato Systems services, changes in this privacy policy may become necessary. We, therefore, recommend that you re-read this privacy policy from time to time.