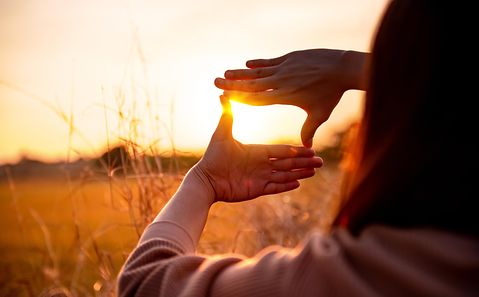 Five Ways to Strengthen Your Customer Relationships
Invest today in solutions for tomorrow
Short-Term Returns Instead of Future-Oriented Solutions? Rethink Your Strategy Now!
02.02.2023
Digital Transformation
Customer Experience
Instead of fixating on short-term returns, companies should invest in forward-looking solutions—wars, protests, riots, supply chain problems, energy shortages, and inflation. The economic situation has been better. So the first impulse may be to cut spending and freeze budgets. But saving in the wrong places can have fatal consequences. Gerrit Barembruch, Head of Digital Agency at Arvato Systems, and Christian Schäfer, Product Business Owner E-Commerce at Arvato Systems, show how the right technology can help retain customers even in difficult times.
Tip 1: Give Your Products a Digital Presence
B2B companies must present products so customers can easily find them on online marketplaces and search engines. The best way for them to achieve this goal is through a sophisticated product information management system (PIM). This system stores updated information such as product descriptions, images, specifics, size specifications, color variations, and prices. To ensure consistent data quality for all channels, the PIM systems must be connected to relevant target systems via interfaces (APIs). Then search queries can lead exclusively to matching products - no matter how complex or varied the effects are with precise data and matching results, the company's relevance and, thus, your customer relationship increases.
Tip 2: Maximize the Distribution of Your Digital Content
Although the impact of the Covid 19 pandemic is severe, digitization has already done a lot of good in recent years as far as events are concerned. With the proper foundation, business-to-business events can be more than just one-dimensional talks from experts. This allows you to connect with your customers and prospects on many different levels: 4K-quality live streams, interactive product shows, virtual showrooms, separate meeting rooms, chat features, industry-specific training, valuable materials such as installation, operation, and maintenance manuals, and dedicated employees who act as trusted contacts and enthusiastic brand ambassadors online. With a cloud-based event platform, you can energize not only your customer relationships but also your sales. Instead of sending catalogs and making phone calls, products can be experienced interactively. As content is all available on-demand, visitors can access it at their convenience, regardless of location. This not only boosts sales figures but also strengthens customer loyalty and reinforces your brand identity.
Tip 3: Engage Your Customers on the Systems Side
Systems integration is an essential tool for B2B companies to retain customers. It involves linking the company's e-commerce tools with the customers' e-procurement and enterprise resource planning (ERP) systems. This way, the procurement process can be made much more effective along the entire value chain. This includes the exchange of quotations, order confirmations, order processing, transaction management, tracking, payment management, and reporting. The integration of such systems not only offers an improvement in the digitization of the procurement process but also enables companies to increase their sales. For example, companies can add their product catalog to the customer's ERP system via a desktop purchasing system (DPS). In this way, the company's products can be ordered directly in the customer's online store - for example, via an Open Catalog Interface (OCI). This way, the company opens up another sales channel to strengthen customer loyalty.
Tip 4: Complement Sales with Digital Tools
Opinions differ on how digital sales can - or should - be. While some B2B companies are only just tapping into e-commerce as a new sales channel, others are already much further ahead. With digitized sales processes, you either close the gap to the competition or increase your competitive edge. It is essential to know the digital maturity level of your strategies and to design the transformation step by step: from simple e-catalogs to online stores and customer portals to vertical industry marketplaces.

The road there may still be quite long for you. This makes it all the more important to implement targeted measures and equip your sales staff with tools they can benefit from directly - such as a sales app. A distinction is usually made between CRM and consulting applications. A CRM app is a mobile application that supports your sales staff, particularly in recording and managing data and leads, and appointments. User-friendliness is the top priority when choosing a CRM app for customer retention reasons. After all, working in a CRM system requires more effort for some employees. Therefore, it is essential that the app is intuitive and offers real added value to your sales force.
In contrast, a consulting app is an application where salespeople can find all the information, materials, and documentation they need to sell their products in the best possible way: Sales presentations, product descriptions, images and videos, machine specifications, 3D visualizations, animations, and the like. Thanks to digital information, your sales staff are not tied down with heavy catalogs or countless brochures at the customer appointment. They have everything with them on their tablet - consistent and up-to-date at all times.
Tip 5: Use the Full Potential of Your Customer Data
To maintain a high-quality customer relationship, it makes sense to invest in a professionally set-up CRM system. Customer portals, which are also becoming increasingly popular in the B2B sector, need the information available there to enable self-services such as requesting delivery dates, creating service tickets or canceling orders. To do this, the data from the CRM system must be smoothly linked to the customer portal. Furthermore, customer data forms the basis for further services that benefit the user - provided that the customer-specific information can be analyzed. Chatbots, for example, can be trained on the basis of customer history to answer support queries automatically. By knowing the customer and providing appropriate services, it is possible to strengthen customer loyalty and increase sales.
Conclusion: Thinking About Tomorrow Today
Of course, quick wins are necessary and desirable, no question about it. E-Commerce-, e-procurement, and ERP systems can be linked quite quickly. Likewise, the effort required to introduce an app, a CRM system, an event platform, or a customer portal is manageable. Nevertheless, it makes sense to think and act beyond short-term successes. Ultimately, this includes investing today in solutions for tomorrow. Against this backdrop, companies are well advised to determine their digital maturity level and transfer the results of this analysis into a corresponding innovation strategy. It is equally important to identify meaningful use cases and - on this basis - to implement initial projects that promise quick, realizable success. Of course, the necessary human, financial, time, and technological resources must be available. And - last but not least - it is crucial to measure success on an ongoing basis. Only in this way is it possible to optimize a digital application in a targeted manner and to develop it further step by step.