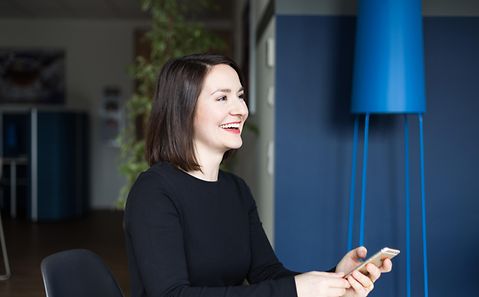 The Data Defenders
Get to know our colleagues
The team provides clients with reliable, custom-tailored infrastructure and application solutions, and supports them in their digital transformation. In addition, Arvato Systems operates multiple data centers throughout Germany.
Because of the range of services the team offers, team members work in many different areas – from storage backup and application consultation all the way to the installation of operating systems on the servers. "The thing I like best about my colleagues is that they are very committed to their work because it's exactly what they want to be doing. You can tell that they are dedicated and have a sense of responsibility for the services we offer our clients," says Jesko. "I like that our team relies on open communication. We trust one another and we are able to speak openly about problems and work together to find a solution."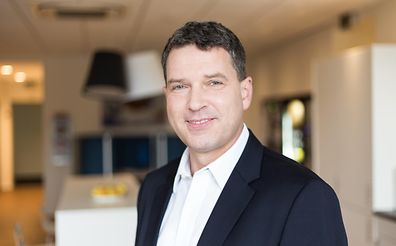 The special thing about Arvato Systems is that, on the one side, we have Bertelsmann as one of our clients – that's Europe's largest media company – and on the other side, we have external clients from a wide range of different branches of industry. It's an exciting combination, and it offers my colleagues and me lots of opportunities.
He always tries to keep up-to-date, both when it comes to his team and the topics that interest his colleagues. "When you are responsible for such a large area, there is a fairly serious risk of spending the entire day swamped with paperwork and organizational tasks. For me, it is very important to maintain daily contact with the data center and the infrastructure that I'm responsible for."
His colleague Marco, as a Consultant Information Security at Arvato Systems, also keeps his finger on the company's pulse. He started at Bertelsmann in 2009 as a dual student and then switched to his current position. During his studies, he developed an interest in IT security. "I like my job because it never gets boring. Every day, we learn new information about data protection, but we also discover new security threats we need to address in order to protect our clients' data. The field is changing so rapidly, and that means my job always stays exciting." In addition, the 26-year-old consultant believes that he can make a real difference in his line of work. "We bring good ideas to life here. Our work provides the company with new approaches and innovations, and we can see fast results – for example, when processes get more secure.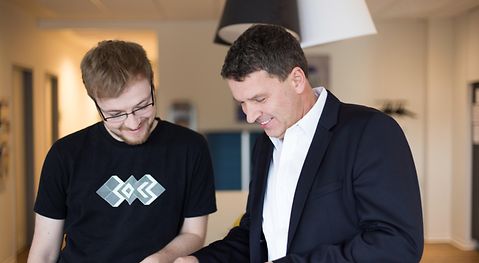 Marco's colleague Corinna agrees wholeheartedly: "I love to come to the office every day because my work is so much fun – I love the variety and energy in each of our projects and I enjoy the fact that you can see the impact you have on the company."
Corinna works in the Project Office at Arvato Systems, where she is responsible for planning, managing, and monitoring a wide range of different projects. Her work also helps to promote communication in the individual teams. "It can be a real challenge sometimes, and you have to be ready for new things and prepared to change your priorities to accommodate new information. But you are never on your own." And that doesn't just go for your day-to-day work. New employees at Arvato Systems are assigned a sponsor to help them during their training and answer any questions that may arise. In addition, Arvato Systems invests in the development of each employee. Corinna truly appreciates this aspect of the company, saying, "Arvato Systems' diverse range of employee development and education opportunities is truly unique."
Does that sound like the perfect team to you? We are looking for employees who are independent and solution-oriented, who work in a structured manner, and who possess a high degree of technical expertise. We need clever colleagues to ensure that our data center continues to provide the best possible home for data. Get to know our team: the designers of the digital future, the drivers of the energy revolution, the online shopping optimizers.