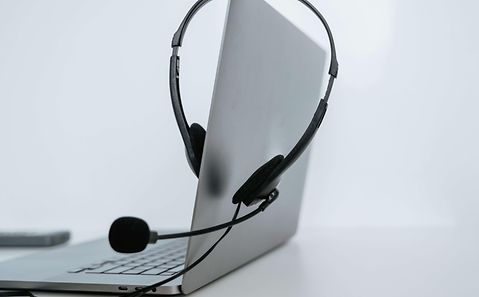 Amazon Connect
Cloud-based contact center for modern customer service
Amazon Connect - Cloud-Based Customer Contact Center for Improved Customer Experience
Amazon Connect is a highly flexible, scalable, and user-friendly contact center that is easy to deploy and straightforward for agents and call center managers to manage. Amazon Connect is completely cloud-based and does not require a PBX - the technical infrastructure is entirely provided by AWS. As such, it provides superb customer service at a low cost. With our SAP CX Connector, you can also easily connect your SAP systems to Amazon Connect.
Benefits of Amazon Connect
You relieve your contact center agents in the front and back office
You increase the availability and the number of calls per agent
The support quality of your company increases
Overall improvement of the customer experience
SAP CX Connector
As an AWS and SAP partner, Arvato Systems offers an SAP-CX Connector that brings all customer CRM data into the AWS Connect contact center. Call center agents can manage the entire customer interaction process in a fully integrated way.
Based on SAP Standard OData Services, all customer data can be accessed directly in the Amazon Connect Center. Core functions such as creating, updating, and closing a ticket in the SAP CX Customer Center can be handled within the application.
Upon receipt of a call/chat with the ability to identify the SAP CX customer, the Arvato Systems Connector automatically creates a call ticket within the SAP CX Cloud solution. At the end of the communication, the customer service agent can decide whether the ticket can be closed directly or requires a follow-up activity by selecting the appropriate option in the call frame. The result is stored within the SAP CX solution via an OData call.
If required, the call center agents can start a CRM process directly and jump to the SAP CX service area on the corresponding web page with pre-filled customer master data. 
The SAP CX Adapter is fully integrated into an AWS Connect extension package from Arvato Systems. No code or customizing changes are required in the SAP CX Cloud system. This reduces project integration time and costs for our customers already using SAP CX CRM processes.
Frequently Asked Questions about Amazon Connect