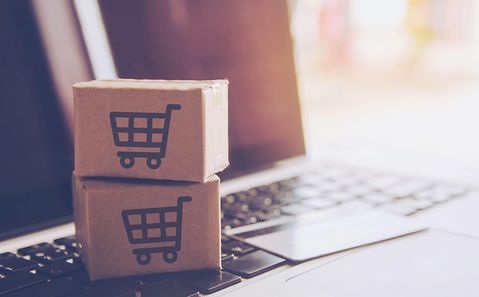 What Is the Purchase-To-Pay Process?
Your purchasing process digitized - from procurement to invoice processing
Maximum Efficiency for Your Purchase-To-Pay Process
20.01.2022
Business Process Management
Digital Transformation
The purchase-to-pay process, or P2P for short, is a company's procurement process. Sometimes, procure-to-pay is also used as an alternative generic term for this process, which comprises a large number of other individual operations. In times of increasing digitalization, companies can no longer get around without a correspondingly powerful system for their purchasing. The solution at this point is the purchase-to-pay process - and it is completely digitized as an end-to-end process. The process describes the purchasing process of a company and ranges from procurement to the subsequent order to the final invoice as well as payment. This text explains the advantages of purchase-to-pay for companies, the transparency of the process, and the benefits for employees.
Everything You Need to Know About the Purchase-To-Pay Process
The purchase-to-pay process is the purchasing process on the corporate side that should map in a fully digitalized form for maximum corporate efficiency. Against the background offered by this form of process control and execution, it becomes apparent that analog processes are slowly but surely becoming a discontinued model.
However, the conversion from analog to digitized is not possible from one day to the next, because: Purchase-to-Pay is extremely complex - and there's a very simple reason for that. P2P is not a single process, but rather an entity composed of many individual processes. These individual processes take place in the various departments and divisions of a company and are brought together by Purchase-to-Pay on one platform, a special system such as SAP.
This has some very decisive advantages: The purchasing process itself is taken out of the clutter by the comprehensible mapping and merging of the individual steps. In addition, a digital solution - in contrast to the analog variant - is much less prone to errors, since there is no manual input, but instead the process is predominantly automated. In addition, the digitized purchasing process saves costs by reducing the workload on personnel.
In summary, the benefits of a purchase-to-pay process as a digitized end-to-end process look like this:
High cost savings
Greater clarity
Reduced potential for errors without manual data entry

Purchase-to-pay covers the entire range of processes within a company. It involves the transmission of data relating to a purchase from suppliers. In contrast to the order-to-cash process, which maps the sales side of a company - i.e. the process from a sales order to receipt of payment - purchase-to-pay is about the orders placed by a company itself with a supplier.
How can Arvato Systems help and support you in implementing the digital and automated purchase-to-pay process in your company? Among other things, through process mining.
You can find more useful information here
Process Mapping in the Purchase-To-Pay Process
The process mapping of the purchasing process is complex - and consists of many individual processes. However, there is a rough distinction: The processes include everything that lies between a company's purchases (Purchase) and the payments (Pay) that a company makes - i.e., transactions related to the demand and to the payment.


On the demand-related processes page are, in this order:
Requisition
Verification of the reported demand
Approval after check
Order
Confirmation of the order, i.e. order confirmation
Receipt of goods

In the area of payment-related processes, Purchase-to-Pay looks like this:
  7. Receipt of the supplier's invoice
  8. Processing of the invoice
  9. Verification of invoice and purchase order
  10. Release of the invoice, i.e. approval
  11. Payment
An integrated purchase-to-pay process is completely interconnected and procurement also takes place completely digitally - do you already map your purchase-to-pay process completely digitally and benefit from smart synergies and workflows?
Digitization of the Purchasing Process
Purchase-to-pay mainly thrives on digitalization. If you are looking for modern digital solutions for the purchasing process in your company, Arvato Systems has two powerful solutions: Process Mining and Business Process Management. Process Mining is especially strong when it comes to a (partially) automated way to achieve optimizations by preparing individual processes. Business Process Management is all about maintaining an overview of business processes, understanding them in their entirety, and ensuring that they run efficiently.
To map a purchase-to-pay process as efficiently as possible, you need the right software - you've just learned that. This software must consist of four elements, or rather contain these four elements:
1. E-procurement
First and foremost, e-procurement is crucial. This is an electronic purchasing process. It enables your employees to order relevant items easily. The way it works is ultimately very similar to that of an online store. So there should be no difficulty integrating this solution into your workflow as part of the purchase-to-pay process. Ideally, the order will end up with the supplier entirely digitally.
2 Electronic exchange of documents
Second in importance: the electronic exchange of documents. If all documents used in the purchase-to-pay process are exchanged electronically - and over a network - this saves a lot of time and results in lower costs.
3. Invoice automation
If you want to optimize the purchasing process in its entirety, then you need invoice automation. For this, it is necessary to formulate specific rules in the system. The system automatically matches purchase orders, order confirmations, and invoices through them, which enables automation until the invoice is posted. Only if there are no matches in the system, a person intervene in the process.
4. Electronic payment
In a digitized purchase-to-pay process, the result is a payment in electronic form. This is done by integrating payment service providers into the system.
However, before you fully automate the purchase process, you need to ask yourself: Does this even make sense for my company? To find the answer, you should get an accurate overview of the efficiency and costs of your accounts payable department. You can do this by:
Cost per invoice,
Turnaround time,
Details on interest on late payments and cash discounts,
Incoming invoices per employee in the process,
return in investment
find out. If you know more about all five points, you will be one step closer to deciding for or against an automated purchase-to-pay process. Some aspects speak for an automatic Purchase-to-Pay - process:
shorter lead times
no less efficient manual work steps
transparency for all processes
optimal payment conditions
foresighted planning of liquidity
avoidance of errors and manipulation attempts
Conclusion and Outlook on the Purchase-To-Pay Process: Automation on the Rise
Purchase-to-pay is your internal procurement process. It is eminently important for companies - but what does the future look like? Definitely digitized and automated! In the future, companies will increasingly take full advantage of the potential of purchase-to-pay and increase the efficiency of their own processes. This works through automation. At the same time, this reduces the number of errors and improves transparency.