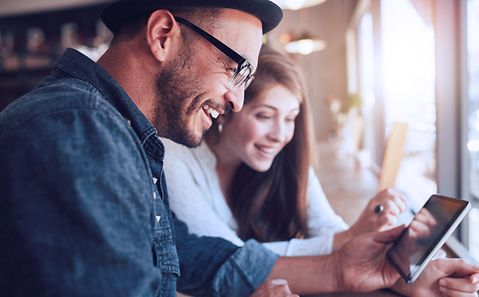 Press Release
05. January 2021
Arvato Systems Achieves AWS Well-Architected Status

Arvato Systems expands relationship with Amazon Web Services
Arvato Systems is official AWS Well-Architected Partner
Technical proficiency and proven customer success in the area of AWS Well-Architected Framework demonstrated
Gütersloh – Arvato Systems has achieved the AWS Well-Architected Partner status, recognizing that Arvato Systems has the expertise to deliver Well-Architected reviews for existing application workloads or new applications based on AWS' best practices and guidelines. 
Achieving the AWS Well-Architected Partner status differentiates Arvato Systems as an AWS Partner that provides specialized demonstrated technical proficiency and proven customer success in identifying if customer workloads meet the five pillars of the AWS Well-Architected Framework: Operational Excellence, Security, Reliability, Performance Efficiency, and Cost Optimization. AWS Well-Architected Partners have the skills and expertise to identify critical customer workloads and remediate any issues in a customer's AWS environment. To receive the designation, AWS Partners must possess deep AWS expertise and deliver solutions seamlessly on AWS.
"After achieving two AWS Competency designations, we finally completed our goals set for 2020 with the AWS Well-Architected Partner status and are one step closer to our 2021 goal of becoming an AWS Premier Consulting Partner," said Danny Quick, Head of Arvato Systems AWS Business Group. "Our specialists have been specifically certified for AWS Well-Architected Reviews and have the expertise to develop high-quality solutions, implement best practices, and improve your AWS infrastructures."
AWS is enabling scalable, flexible, and cost-effective solutions from startups to global enterprises. To support the seamless integration and deployment of these solutions, AWS established the AWS Well-Architected Partner Program to help customers identify AWS Consulting Partners with deep expertise in optimizing workloads and mitigating risks in their workloads.
As an AWS Advanced Consulting Partner, Arvato Systems offers a full-service migration portfolio for migrating to AWS. From roadmap to implementation, from SAP workloads to whole Data Center Infrastructures: Arvato Systems AWS-certified Experts and Specialty-Owners can draw on experience from several AWS-specific projects. With a structured approach, Arvato Systems is at customers side as a reliable migration partner and helps to discover the potentials of the cloud.
In 2020 Arvato Systems already achieved the AWS DevOps Competency and AWS Migration Competency designations.
About Arvato Systems
Global IT specialist Arvato Systems supports major companies in Digital Transformation. About 3,300 staff in over 25 locations stand for in-depth technology expertise, industry knowledge, and focus on customer requirements. Working as a team, we develop innovative IT solutions, transition our clients into the Cloud, integrate digital processes, and take on IT systems operation and support. As a part of the Bertelsmann-owned Arvato Group network, we have the unique capability to work across the entire value chain. Through our strong strategic partner network with global top players such as AWS, Google, Microsoft, and SAP, we continuously strengthen our know-how and leverage the most advanced technology. We Empower Digital Leaders. arvato-systems.com