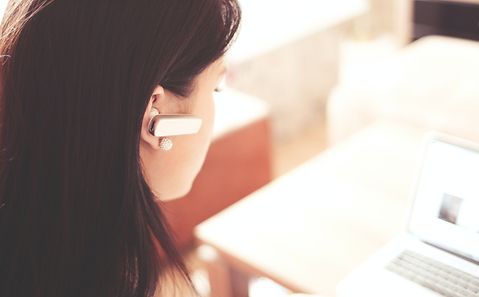 SAP Service Cloud
The Service Solution for Retail
The CRM Solution for Your Customer Service
Make it easier for your customers to solve service cases: Fast, simple and precise problem solving in omnichannel is not only a prerequisite for helping customers when the need arises. It is also an opportunity to strengthen customer loyalty. SAP Service Cloud gives you everything you need for excellent service experiences while maintaining high efficiency - it is the foundation for perfect omnichannel support with its 360-degree view of customers and intelligent ticket management.
9 Good Reasons for SAP Service Cloud
The comprehensive ...
OMNIPRESENT - integrated communication channels enable service contact via websites, chatbots, phone, chat, SMS, email and social media.
INTEGRATING - providing support pages for self-service, including syndication in your knowledge management.
SUPPLEMENTARY - conversational AI chatbots support your service teams and take over standard tasks
efficient ...
STEERING - analyses and dashboards including real-time analyses regarding the utilisation of your staff, completion rate of tickets, SLAs and other relevant key figures.
DYNAMIC - quality management in experience management and direct utilisation of customer feedback.
HOLISTIC - by combining experience and operational data, motivations, causes and patterns can be identified.
Service Solution from SAP.
OPERATIVE - combine training management and knowledge management in the service in one central system.
CONNECTING - easily integrate information from sales, commerce and marketing to create a complete customer profile.
COORDINATING - integration with SAP Field Service Management provides end-to-end service experiences, from the first interaction to the resolution of the problem.
Our Services for Your Success
Consulting, implementation and operation – all from a single source.
We provide consultation and work with you to define your process requirements and the desired functions. We draw your attention to opportunities to increase efficiency and optimize costs. We use this framework to design a solution for you and to help you select the ideal standard software.
Our experienced project managers handle implementation, configuration of standard software, and integration in your existing IT systems. Last but not least, we support your IT department with data migration and train your users. Naturally, we also provide you with the necessary product licenses. If needed, we offer you the right IT infrastructure for your business and handle system operation, including maintenance, application management, and further development.