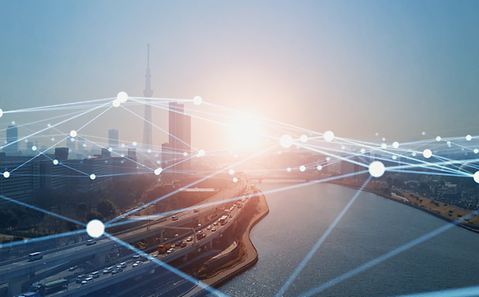 Modern IT Solutions for Public Administration
We will take the next step into the digital future together 
Digitization of Public Administration
The comprehensive digitization of public administration is an important challenge. It offers great advantages in the area of process and cost optimization, as services such as cloud systems facilitate work in specialized procedures. The focus is also on the security of all data of citizens and administrations. 
The desire of citizens to be able to do things independently and securely online grows steadily. But also the employees of the administration do not want to do without the use of the most modern technologies, which facilitate their work and further improve citizen services. The work processes in municipal administrations must be made more attractive and self-determined through digital solutions, especially for young professionals.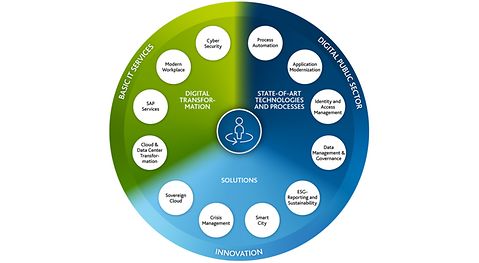 Our mission is to support you in your transformation and to start the digital future together with you. With our numerous IT services, which are tailored to the specific requirements of the public sector, we are at your side, from IT consulting to system integration and cyber security. In the process, you will benefit from our technological expertise as well as our high quality and security standards. We look forward to developing customized solutions with you and accompanying you as your strategic partner.
Extract from Our References
Worth Knowing about the Digital Transformation in Public Administration
Certifications
Rely on us: information security, quality management, IT service management. For our customers, we regularly have our performance measured and extensively certified. You benefit in the long term from our adherence to the highest quality standards and our technological expertise in the form of a trusting and highly professional collaboration.
Learn more about our certifications