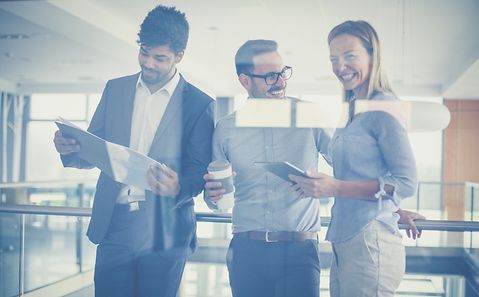 Die CoreMedia Content Cloud
Content Management und Experience driven Commerce par Excellence
A Platinum Partner of CoreMedia AG
Companies often have very stringent requirements for their content management system. They rely on efficient editorial processes to manage content in various languages and export it in a targeted way. The CoreMedia Content Cloud allows you to dynamically compile your content – coordinated to defined personas, detailed personal profiles, individual search phrases, and visitors' click behavior. 
Multi-channel communication and experience-driven commerce
First-class navigation in the CoreMedia Content Cloud via the CoreMedia Studio ensures that you can already see when creating or editing content how this will later be displayed on various stationary devices and mobile devices. The CoreMedia Content Cloud can be easily integrated into your existing IT landscape. You also benefit from efficient content processes when maintaining your online shop, thanks to the connection to various online shop systems. Integrated translation management allows you to prepare multilingual content in a needs-based way and make it centrally available very quickly beyond site boundaries.
Your Advantages with the CoreMedia Content Cloud
Multilingual Support
Benefit from simple, multilingual multi-site publication from the CoreMedia Content Cloud by comparing content across sites, initiating translation workflows, and adapting content in a targeted manner.
Personalization
Use data from the CoreMedia Content Cloud on online conduct, previous purchases, content preferences, and social media activities to create personalized content, thereby increasing customer satisfaction.
Video Management
Arvato Systems provides an interface to the movingimage video manager for the CoreMedia Content Cloud. This simple integration makes it possible to play videos across channels.
Lead Management
CoreMedia CMS can be seamlessly connected to marketing automation and customer relationship management systems to facilitate modern lead management. That way, you can provide relevant content and supply your sales department with qualified leads.
Multi Channel
Thanks to responsive templates, adaptable layouts, and flexible image use in the CoreMedia Content Cloud, you can create consistent digital experiences – along all touchpoints and on all end devices.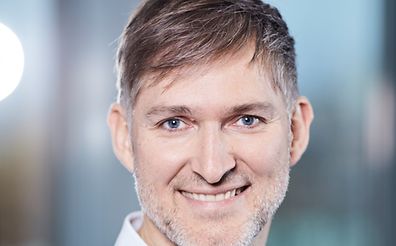 Arvato Systems has served us well as a reliable implementation partner for over ten years. This professional IT specialist supervises disruptive changes that affect our customers and prepares them for the future. Brands are often surprised to see how agilely, creatively, and quickly Arvato Systems acts as a global player. For that reason, we can highly recommend Arvato Systems for implementing CoreMedia.
CoreMedia AG