SAP Solutions
SAP Technology for the Digital Transformation of Your Company
SAP – The High-Performance Platform for the Digitalization of All Your Business Processes
Are you looking to drive the digitalization of the business processes at your company and optimize the flow of information between departments? Then the world of SAP, with its broad range of high-performance solutions for countless different business divisions, is an excellent choice. The seamless combination of solutions streamlines business processes minimizes the need for coordination between departments and closes gaps in digitalization. This generates significant cost savings across your entire value chain and maximizes the transparency of your business processes.
ERP processes with SAP S/4HANA
Sourcing and procurement, logistics and supply chain management, research and development, human resources and finance – S/4HANA is SAP's comprehensive ERP system for your company's everyday processes.
Customer communication with SAP CX
In today's digital world, sales and marketing have become increasingly important; changing customer behavior has also made them more complex. SAP has recognized this fact; with CX, it offers its own suite of solutions that make it possible to communicate with customers via a range of modern communication channels.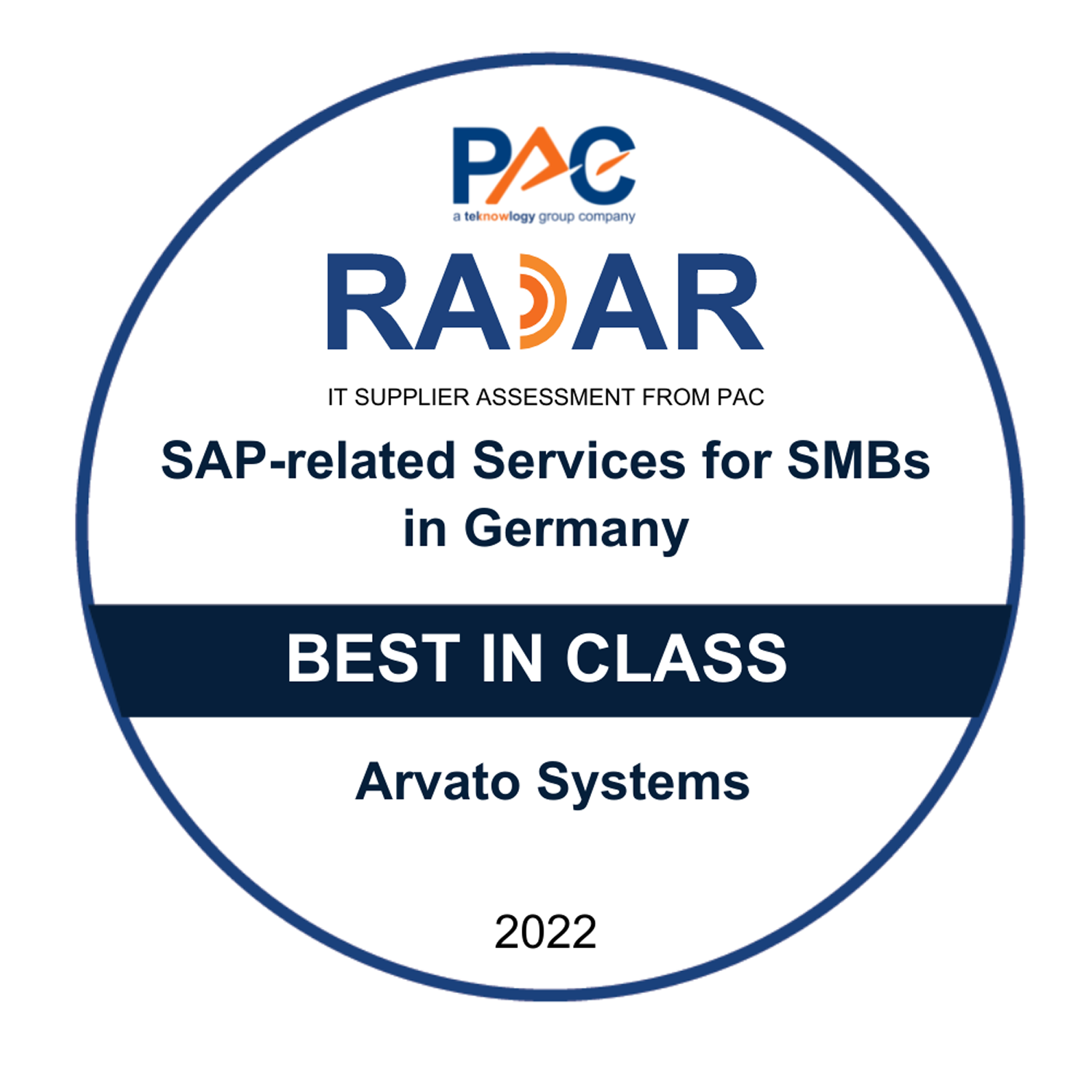 Multiple Awards!
With top ratings in eight categories, we have received multiple awards for our SAP expertise from the market analysis and consulting company PAC. 
In the "SAP-related Services for SMBs" category, we are among the top-ranked providers as "Best in Class".
Integration of operational processes and customer communication
Existing digitalization gaps will be closed
Highest degree of efficiency in operational processes
360-degree view of customers improves potential for sales
Better use of business opportunities