YOUR CONTACTS
White Paper: Omnichannel Order Management
Customers today use all available channels - an Omnichannel Order Management System enables intelligent networking
White Paper: Omnichannel Order Management and aroma®
Simply fill out the form and request the whitepaper for free download!
Digitization in retail & B2B trade: Order management is a fundamental part of any omnichannel strategy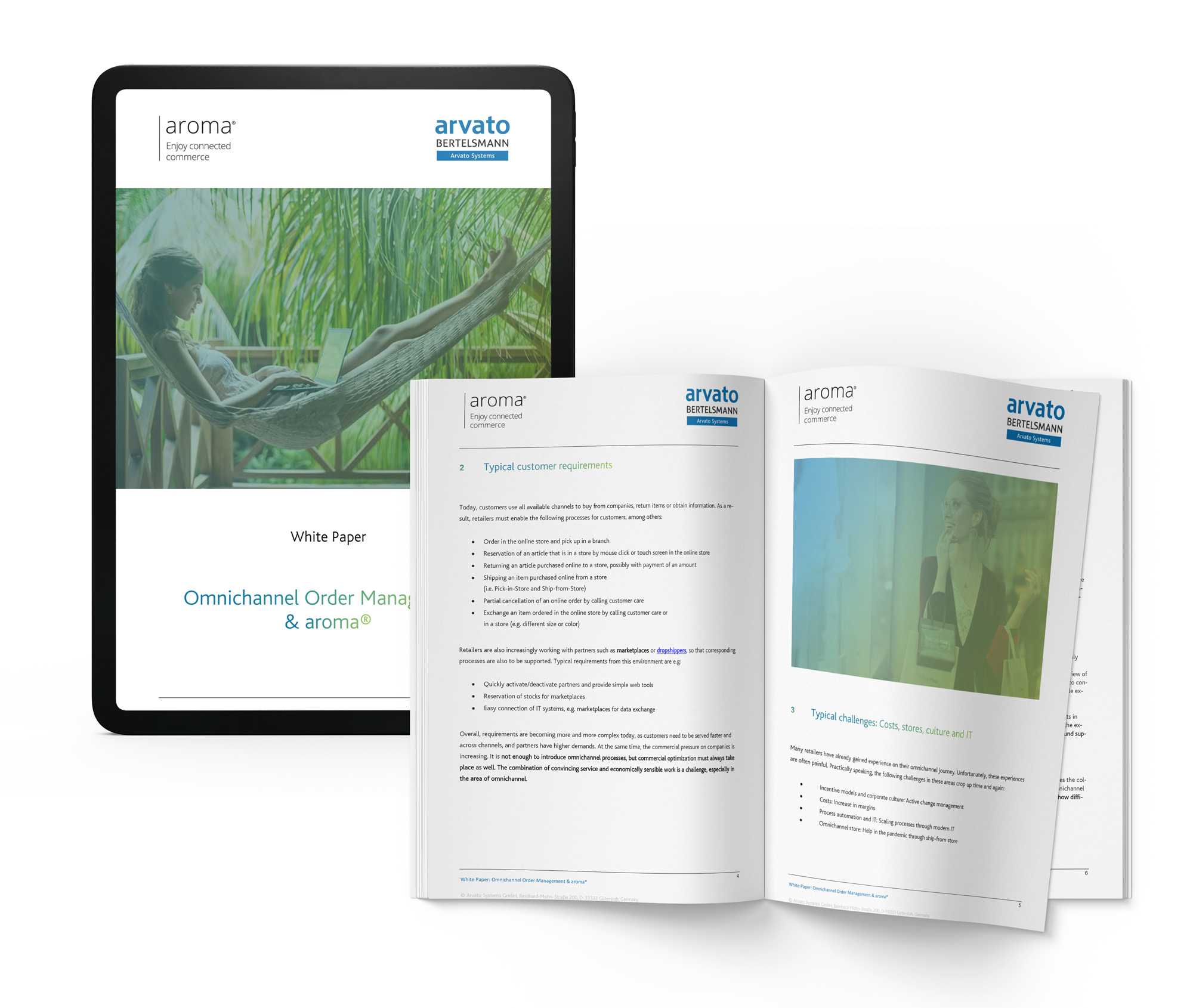 For many companies, the "digitalization project" entails integrating e-commerce systems set up in parallel and numerous new processes. Retail and B2B trade must incorporate an online and offline business, so that customer satisfaction is high, sales /contribution margin increase, and operating costs remain low. Additional requirements - for example, through drop shipment or services such as "click and collect" and "ship-from-store" - do not make the task any easier to solve. How can this retail challenge be met in the future in a sustainable, scalable, and cost-efficient manner?
What initially looks like squaring the circle can be elegantly solved in practice: Find out in this whitepaper which best practices retailers can use to master this challenge – and why an order management system, or OMS for short, plays a central role in commerce and e-commerce.
Typical customer requirements in retail
The culture question: Active change management
Use of an Omnichannel Order Management System (OMS)
The alternative to an OMS
Omnichannel Solutions: Help in times of pandemic
How long does it take to implement an OMS?